We Remember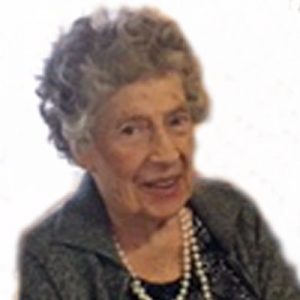 SHEA, Clara Sophie (nee Schaffer)
January 14, 1922 — January 5, 2019
Born on January 14, 1922, Clara Sophie Shea passed away peacefully on January 05, 2019 at Mountainview Village in Kelowna.
Clara came to Canada as an infant with her parents and 3 siblings. She was married at age eighteen to Sebastian (Sid) Schneider, a widower with two young sons.  Together they added 3 children to the family. After many years of farming in Saskatchewan, they moved to North Battleford, Calgary, and later settled in Kelowna. After Sid's death, she eventually remarried widower Joseph ("Joe") Shea (no children). Together they enjoyed many cruises, dancing and travelling. She was a woman of many talents and interests.
Clara was pre-deceased by both husbands, Sebastian Schneider and Joseph Shea, two brothers, Reuben and David, her sister, Ruth, four sons, Lawrence, Richard, Harvey and Kenneth, one grandson, Bradley, and one great-grandson, Sylvester. She is survived by daughter Cathy (Doug) Mason; 11 grandchildren; 15 great-grandchildren; and 5 great-great grandchildren.
In lieu of flowers, memorial donations would be greatly appreciated to the Good Samaritan Mountainview Village, 3070 Burtch Rd, Kelowna, where she received kind and loving care for the last year and a half of her life.
A Memorial Service will be held on January 26, 2019 at 4:00 pm at Springfield Funeral Home, 2020 Springfield Rd, Kelowna with reception to follow.
If you wish to send a condolence, post photos or share a memory, please scroll down the page to the area called "Share Your Condolences."
Service
Saturday, January 26, 2019 at 4:00 pm
Location
Springfield Funeral Home
In lieu of flowers, memorial donations may be made to the Good Samaritan - Mountainview Village, 3070 Burtch Road, Kelowna, BC V1W 5G2
Service Information
Service Details
The service for SHEA, Clara Sophie (nee Schaffer) is scheduled for Saturday, January 26, 2019 at 4:00 pm. Below you will find the map for the service location and the contact information should you have any questions.