We Remember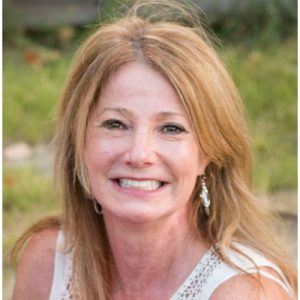 SHEARER, Monica
—
Monica Shearer passed away suddenly on May 21, 2018 at the age of 53. She is survived by her loving family: daughter Caitlin Shearer; son Grant Shearer; mother Irene Gulyas (Julius); sister Lin (Pete) Moss; brother Leslie (Chris) Gulyas, nephew Michael (Danielle and daughter Ella) McClain as well as her partner David Wood. She was predeceased by her father Laszlo Gulyas.
Monica was born January 18, 1965 in Brantford, Ontario.  She lived there with her family until November 1974, when they moved to Kelowna.
She graduated from KSS in 1986, then went on to nursing school in September '86 and graduated December 1988.  She moved to Calgary to start her career as a nurse while in Calgary, she got married and had two beautiful children, Caitlin and Grant.  About 4 years ago, Monica moved back to Kelowna and continued her career as a nurse, then became employed by the Kelowna General Hospital.
Monica loved everything outdoors. From gardening, travelling, skiing, golf.  She was always up and excited for a new adventure.  Her energy and smile always lit up the room.  She lived for her children who were her pride and joy.
She will be sadly missed by everyone including her partner Dave, who she shared many happy times together.
Family asks to please wear light colored clothing in honor of Monica. If you have flowers in your garden, please feel free to bring them, otherwise flowers will be available at the chapel to be placed by Monica.
A Memorial Service will be held on Saturday, June 2, 2018 at 10:00 am at Springfield Funeral Home, 2020 Springfield Road, Kelowna, BC.
If you wish to send a condolence, post photos or share a memory, please scroll down the page to the area called "Share Your Condolences."
Service
Saturday, June 2, 2018 at 10:00 am
Location
Springfield Funeral Home