We Remember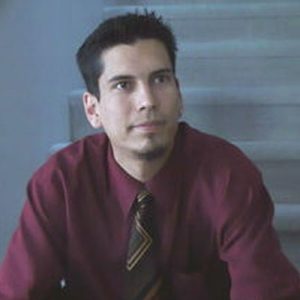 TRIBE, Michael
July 7, 1977 — February 12, 2019
With broken hearts we announce the passing of Michael John Tribe on February 12, 2019 at the age of 41. After a three-year long battle with cancer, he leaves behind his loving wife of 5 years, Michelle, and beautiful daughters Chantelle (6) and Averie (3). He is also survived by his parents John and Lynn Tribe of Kelowna BC, sister Nora, family, and many friends.
With a birth date of 7/7/1977 Michael was bound to be someone special and, indeed he was. Everyone he met was touched by his humour and friendliness. He was loved by friends and respected by coworkers. He was utterly brilliant and could get to the bottom of any problem, whether at work or at home, he never missed a thing. He also never missed an opportunity for a joke and must have had hundreds in his arsenal to deliver at the exact right moment for the most laughs. He loved to travel, loved Star Wars and Indiana Jones and a good Mojito.
Michael was adopted at 6 weeks old in Alberta to loving parents John and Lynn. Nora embraced her little brother immediately and thus began a deep connection between the siblings. After living in Hinton and Edmonton, they grew up mostly in Fernie. This adventurous family also spent about three and a half years in Colombia, South America, before moving back to Fernie.  In grade 9 they moved to Kelowna, and Mike made many friends and memories at Okanagan Mission Secondary. After graduating and obtaining some post-secondary education, he lived in Calgary for ten years and worked for Laird Plastics. He moved back to Kelowna in 2009 to go to Okanagan College for Computer Technology, and soon after started working for what is now Telus Health. His work was invaluable at Telus and he and his wife were sent on a free trip to Montreal in 2018 for an award Gala. He was given the award for excellence a second time and would have been heading to Las Vegas in 2019.
Michael and his wife Michelle met in 2010 and quickly fell in love. Their first daughter, Chantelle, was born in 2012. She is now almost 7 and just as smart and hilarious as her father. The couple was married in 2013 in Kelowna on a beautiful day – complete with sunshine and a rainbow, surrounded by family and friends.  Averie followed in 2015, right after his first diagnosis. She was a ray of sunshine in the first of what turned out to be many difficult days. The family lived in West Kelowna for the past two years, watching their kids grow up and making memories. In 2018, between Michael's treatments, they were sent on a Make-A-Wish trip to Disneyworld. The family will cherish the memories made there for a lifetime.
His greatest legacy is the lives he touched, and the daughters he loved.
To grieve is to have loved, and so this grief will be shared by many, far and wide and deep.
Our precious boy, taken decades too soon, will forever be in our hearts.
–
The family would like to thank everyone for their incredible support and love at this difficult time. In lieu of flowers, a GoFundMe has been created (listed under The Tribe Family).  A Celebration of Life will be held for close family and friends.
If you wish to send a condolence, post photos or share a memory, please scroll down the page to the area called "Share Your Condolences."
In lieu of flowers, a GoFundMe has been created (listed under The Tribe Family).