We Remember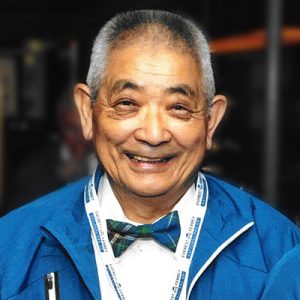 ASAO, Yoshito Roy (Jerry)
—
Roy was born June 27, 1934 in Vancouver, BC and passed away on December 26, 2019 at Central Okanagan Hospice, Kelowna, BC.
Roy is survived by his loving wife Aiko; daughter Kim; sister Kay (Roy) Haraga; sisters-in-law Lillian Terada and Lucy Brown; as well as nieces and nephews in Japan, United States, Vancouver, Terrace and Kelowna. Predeceased by parents Torakazu and Kikuno; brother Yoshitoshi; sister Mary (Nobu) Ushigusa; brothers-in-law Mas Terada and Bud Brown.
The Asao family went back to Japan for a family visit in 1940 and with start of war, they were not able to return to Canada. Roy returned to Canada in 1956 with the sponsorship of the Haraga family. It was then Dad was given another name, "Jerry," after comedian Jerry Lewis. While living in Kamloops, Dad loved to go fishing, hunting, bowling, curling, golfing and he had a side business of welding, where he made iron railings for many homes. After Tranquille closed 1985, Roy moved to Victoria to start a new chapter of activities, which included golfing year round and curling in the winter evenings. He practiced a lot and played in many tournaments. Roy came to Kelowna and continued to golf at Kelowna Springs and Shadow Ridge golf courses; he also curled in Kelowna, Vernon and Winfield curling clubs.
Special thank you for the wonderful care Roy was given by the hospice staff on the north wing, KGH staff on Royal 4A, ICU, Dr. Wickstrom and Dr. Swartz; as well as all those that came to visit Dad and the food given. It was much appreciated.
At Roy's request, there will be no Funeral Service.
If you wish to send a condolence, post photos or share a memory, please scroll down the page to the area called "Condolences."
Service
At Roy's request, there will be no Funeral Service.