We Remember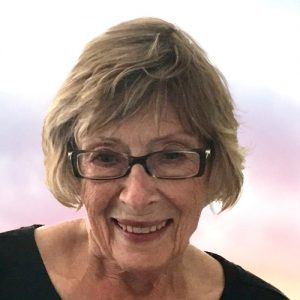 BAKER, Edna
—
With heartfelt sadness, we announce the passing of Edna Mae Elizabeth Baker (née Hughes) on May 4, 2022, at Kelowna General Hospital with her family by her side. Edna was predeceased by her son, Rob, and her loving husband, Art. She was loved and cherished by many people including her brothers Bob (Trudy) and Terry; her daughters Tammy (Collin) and Sandy; son Brian (Marlisse); and her grandchildren Desiree, Kate, Amelie, Cole, Chloe, and Eve Marie.
Edna was born January 8, 1939, in Berwyn, Alberta. She married the love of her life, Albert Arthur Baker, in 1957, and they started their family. They lived in several towns throughout Alberta before spending 15 years in Calgary from 1973 to 1988 when they ultimately relocated to West Kelowna, BC. Edna took great pride in her work as a Medical Office Assistant both during her time in Calgary and in Kelowna, where she spent over 20 years at Guisachan Family Medicine.
Edna was a devoted member of Our Lady of Lourdes Catholic Church in West Kelowna.  She felt a great sense of community within the church and over the years volunteered with the Society of Saint Vincent de Paul delivering food aid to those in need. Edna was very social and was known to be the first to start up a conversation and meet new people. She will be greatly missed by all those who loved her.
In lieu of flowers, please donate on Edna's behalf to COPD Canada, www.copdcanada.info.
If you wish to send a condolence, post photos, or share a memory, please scroll down the page to the area called "Condolences".