We Remember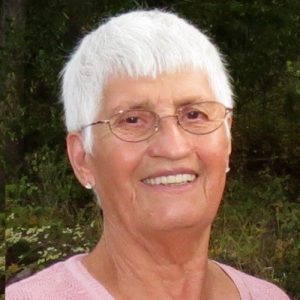 BAUER, Beate
September 12, 1938 — January 1, 2021
September 12, 1938 – January 1, 2021
Beate "Betty" Bauer peacefully passed away on January 1, 2021. She was born Beate Schlee on September 12, 1938 in Neu-Lebental, a village in the district of Krivoy Rog, Ukraine.
Beate grew up with her mother, 3 older brothers and 2 sisters. After World War II ended, Beate, her mother and siblings fled to Germany. Her father was taken as a prisoner of war and never returned. In her 20's Beate worked in Zurich, Switzerland where she met the dashing Franz Bauer, who was smitten by this dark haired beauty. The two were married on January 30, 1960, when she became Frau Bauer, and Franz's loving partner for the rest of her days. The young couple moved to the Munich area in Germany. In 1961, Beate became 'mom' when their son Joachim "Joe" was born, six years later she would become a proud mother again with the birth of daughter Karin.
Over the years, Beate and Franz moved to a number of different houses in Germany, working hard to provide for their family. Beate was a meticulous homemaker and a determined woman who was always there for her family. She knew everybody's birthday and paid close attention to household finances. The kitchen was clearly her domain where she loved to cook and bake traditional Bavarian specialties.
In 1982, the Bauers moved to Canada, first living in the Georgian Bay region of Ontario, later moving to Kelowna, British Columbia a place they still call home. As Beate settled into her new country, she became "Betty". She and Franz enjoyed hosting friends and family in their home where the glasses were never empty, the plates always full, music filled the air and there was lots of laughter. Beate loved a good joke!
She also enjoyed music, dancing, and champagne. Franz would often play her a tune on his accordion, German music was her favorite and she loved wearing her Dirndl. She also enjoyed swimming, she happily could spend hours in the water.
In the 1990's, Beate became Oma when her son Joe and his wife Caroline had their family. Beate adored all three of her grandchildren: Christine, Andrea and Thomas. She would fill them up with love, chocolate, and stories.
Sadly, in 2017 Beate was diagnosed with dementia. The family visited her as often as they could even during COVID restrictions. Franz still played songs for her, and she still moved to the rhythm. Despite having the disease that steals your memory, even to the end, Beate never forgot her family.  And her family will always remember her.
Beate Bauer is survived by her husband Franz; her son Joe and his wife Caroline; her daughter Karin and her partner Lisa; and grandchildren Christine, Andrea, and Thomas.
A private ceremony with the family will be held. In lieu of flowers, donations may be made to the Alzheimer Society of British Columbia. Condolences may be sent to the family by visiting www.springfieldfuneralhome.com