We Remember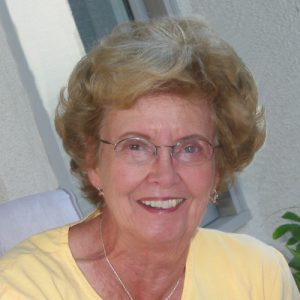 BURNETT, Helen
May 8, 1923 — April 14, 2022
Helen passed away unexpectedly on Thursday, April 14, 2022.  She is survived by her sons, Larry James Burnett (Karen) of Vernon and William Joseph Burnett (Margaret) of Winnipeg; her daughters, Patricia Helen Guyda and Sharon Louise Sinclair, both of Winnipeg; grandchildren Kristie-Lee (Casey), Helen (John), Tyler (Inna), Heather (Jon), Jeremy (Emily), John, Jacqueline, and Kathryn; as well as her sister, Yvonne of Toronto; and many great-grandchildren. She was predeceased by her husband, Ken, and grandchild, Jennifer.
Helen was born in Regina, Saskatchewan on May 8, 1923, the eldest child of Dennis and Ann Seguin (née Byrne). In 1943, Helen married the love of her life, Ken.
 
Helen was an intelligent, fire-cracker of a woman, who enjoyed life and believed in a good party.  An excellent bridge player, she appreciated a worthy opponent and did not suffer fools.  She rose to each challenge in her life with strength, resilience and style. Much loved by family and friends, Helen will be greatly missed.
A Funeral Mass will be held at on SATURDAY, MAY 7, 2022, at 10:30 am, at ST. CHARLES GARNIER CHURCH, 3645 Benvoulin Rd, Kelowna, BC. A private interment will follow.
Service
SATURDAY, MAY 7, 2022, at 10:30 am,
Location
ST. CHARLES GARNIER CHURCH
Share with Others: