We Remember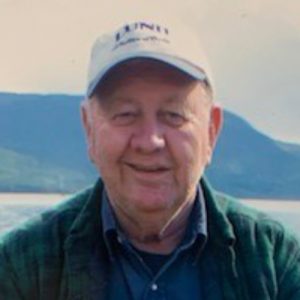 BURTCH, David
August 14, 1942 — February 24, 2023
Born August 14, 1942, in Galt, ON, David Burtch passed away on February 24, 2023, at his home in Kelowna, BC.
He leaves to mourn two sons, Gerald (Carol) and Kevin (Jody); five special grandchildren, Eric, Joanne (Mac), Emma (Tyson), Rachel, and Blake; as well as his twin brother, Don (Marge); his sisters, Margaret (Tony) Hickling and Bobbie-ann (Duncan) Tough; sister-in-law, Chris; special friend and companion Carol Hammond; and numerous nieces, nephews, and a host of friends. Sadly, he was predeceased by his beloved wife, Faye, in 2011; as well as by his brother Bill.
In lieu of flowers, donations may be made to the Heart & Stroke Foundation.
A Celebration of Life will take place on MONDAY, MARCH 6, 2023, at 1:00 PM (PST), at SPRINGFIELD FUNERAL HOME, 2020 Springfield Road, Kelowna, BC.
If you wish to send a condolence, post photos, or share a memory, please scroll down the page to the area called "Condolences".
Service
MONDAY, MARCH 6, 2023, at 1:00 PM (PST)
Location
SPRINGFIELD FUNERAL HOME
Share with Others:
Service Information
Service Details
The service for BURTCH, David is scheduled for MONDAY, MARCH 6, 2023, at 1:00 PM (PST). Below you will find the map for the service location and the contact information should you have any questions.