We Remember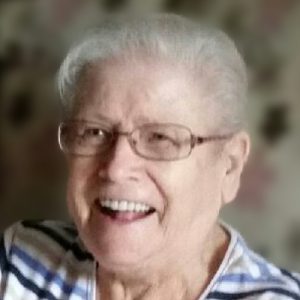 COAKER, Inger
—
Inger passed away on May 4, 2020 at the Kelowna General Hospital. She is survived by three of her children.
Malcolm Loree, Martin "Sam" Loree (deceased), Ken (Linda) Loree, and Tracy (Joe) Iseman; five grandchildren Danielle (Jaci and one great-granddaughter Alexandra) Oliver, Patrick Loree, Xanare (Astin) Rodriguez, Lyris Flegel, and Teah Flegel, three step grandchildren, Wyatt (Kelly and step great-granddaughter Danica) Iseman, Megan Iseman and Dalton Iseman and close family friend that was like a daughter Linda (Paul) Santrau-Roest. She also leaves behind her older sister Anelise Negaard. Born to Svend Agge Svendsen and Anna Alfreda Jensen (both were born in Aarhus, Denmark and died in Lethbridge, Alberta). Inger had an infant sister, Tove, that passed from spinal meningitis.
During her working life, Inger was a hair stylist with her own shop for many of her younger years. She worked alongside her second husband, Owen, on the farm. She worked in several restaurant kitchens as well as in housekeeping and cooking at an assisted living facility in Coaldale, Alberta.
She spent a lot of time at the Curling Rink in Lethbridge, enjoyed gardening and flowers, sewing and cooking.
She will be sadly missed by not just her immediate family but by extended relations and friends.
If you wish to send a condolence, post photos or share a memory, please scroll down the page to the area called "Condolences".