We Remember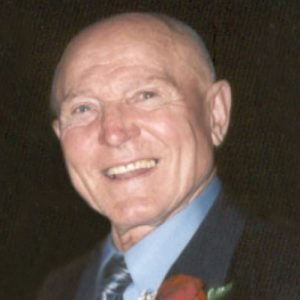 CSOBOT, Pius
April 29, 1930 — March 22, 2021
Pius Csobot, born April 29, 1930, passed away peacefully at home and surrounded by family on March 22, 2021, at the age of 90.
Pius was born in Hadikfalva, Romania, one of the five Hungarian villages of Bukovina part of the Szekelys of Bukovina. In 1941, at the age of 11, Pius and his family along with 13,200 Bukovina Szekelys were forced to leave Romania under a treaty following Hungary's 1941 invasion of Backa. They were resettled in Baranya county in Hungary. Impoverished, having lost their Romanian citizenship and almost all their possessions they eventually re-established their lives as farmers tending sheep and working farmland given to them by the Hungarian government.
In 1951, at the age of 21, while serving in the army as a border patrol officer, Pius told only his father about his plan to escape Communist Hungary, he fled to Austria. As a young man it required a tremendous amount of courage and strength, he endured a treacherous and arduous journey on foot in the cold dark of night having to navigate barbed-wire fences, watchtowers and landmines to cross the neighbouring borders of Yugoslavia. He would have to spend two more years in an internment camp in Yugoslavia before he was cleared by the military to cross into Austria as a free man. With assistance from the Red Cross Pius left Austria for Canada in 1953 arriving in Winnipeg, Manitoba as a Hungarian refugee. It took 40 years before Pius returned to Hungary to visit his remaining family members.
He met his German wife, Gerda, in Winnipeg and they married in 1959. He worked as a butcher for Chicago Kosher Sausage Manufacturing Company before moving his young family to the Okanagan in 1973. Pius retired having worked in the Parks Department for the City of Kelowna for 20 years. He had a passion for winemaking, enjoyed ice fishing, playing chess, and gardening. He was well known in his neighbourhood for having exceptional vegetable gardens, growing the most amazing beefsteak tomatoes and banana peppers, along with the most gorgeous flower beds and climbing roses.
Pius was a kind, loving gentleman who had a joyful smile and sparkling green eyes, and who embodied a tower of strength and wisdom.
Behind Your Eyes
Behind your eyes there 
is infinite night
Stars so bright forever
shine your light.
Behind your eyes there
is endless day
Sun so bright forever
there your beautiful
soul will lie.
-March 2021
Pius is survived by his wife of 61 years, Gerda Csobot; his children Pius Csobot Jr. (Brenda) and Monica Csobot; and grandchildren Jamie Csobot and Justin Csobot; and his five great-grandchildren. He was predeceased by his parents, Vilmos and Maria Csobot.
Due to the current pandemic restrictions, a memorial service for Pius will take place at a later date.
As an expression of sympathy, memorial donations may be sent to Central Interior Palliative Care Hospice.
If you wish to send a condolence, post photos, or share a memory please scroll down the page to the area called "Condolences".