We Remember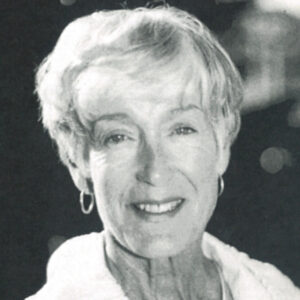 DAVIDSON, Joan
June 17, 1934 — March 2, 2023
Lila Joan Davidson passed away on March 2, 2023, in Kelowna, BC. She was predeceased by her parents, Aili and Henry Davidson. Joan is survived by her daughter, Tannis (Keith Meikle); grandson Kalevi; brothers Robert (Joan) Davidson and William (Charlene) Davidson; and nephew Ken Davidson and niece Tori George.
Joan was raised in Thunder Bay, ON and was a teacher in Burlington, ON and Toronto, ON before moving to Kelowna in 1974. She was an individual needs teacher and worked for many years at Lakeview Elementary, A.S. Matheson Elementary, and later at Sylvan Learning. Generations of students, parents, and teaching colleagues will remember her unwavering dedication to the profession.
Joan loved travel and spent her youth skiing her way around the world: first as a ski ambassador for Thunder Bay on an extensive US tour, later as an instructor in Europe, where she famously hopped on a sheikh's helicopter to fly to Switzerland to give a lesson.
Joan developed many connections in Kelowna, including in the Big White skiing community, Ogopogo Swim Club, and at the Women's Place. Her outgoing personality and love of entertaining naturally led to hosting many spectacular parties. She had countless friends whom she showered with her boisterous energy, wicked sense of humour, and generous spirit. Joan loved being the centre of attention and would demand this, if necessary. Always the fashionista (before the term existed), she was tastefully attired for every occasion. This, along with her uniquely opinionated, yet fun-loving character, made any encounter with Joan instantly memorable. She was a bijou force of nature.
At Joan's request there was no service, but there will be a summer party in celebration of Joan's life in due course.
In lieu of flowers, the family requests donations be made to the BC SPCA Kelowna.
If you wish to send a condolence, post photos, or share a memory, please scroll down the page to the area called "Condolences".