We Remember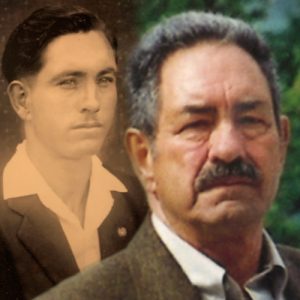 DE FREITAS, Manuel
February 18, 1932 — April 10, 2021
The family of Manuel de Freitas regrets to announce his unexpected passing on April 10, 2021. He leaves behind his wife Maria, with whom he shared his life for over 64 years; their daughter Aida (Robert); and grandchildren Lauren and Morgan; as well as his many loving siblings, sister-in-law Lucy and many other brothers- and sisters-in-law.  He goes to join his son, Fernando de Freitas (d. August 2018).
Born in Lages, Portugal, Manuel came to Canada in 1957 to begin a life in Castlegar, BC; He and Maria moved to Kelowna, BC in the early 90s.
Manuel was curious, exuberant, and intelligent; he was also a notorious prankster. After fashioning wooden stamps in the shape of bear paw prints, he stamped the prints in the snow all around his workplace so that his co-workers would believe they were visited by bears. He was also so convincing that his co-workers bought his tale that spaghetti wasn't a true pasta, but that it came from a plant that could be grown in the garden, taken-in they began looking for spaghetti seeds in the shops.
Manuel worked with his hands for most of his life and will be remembered fondly as a skilled woodworker, gardener, and handy-man.
Due to the current pandemic, the service for Manuel will be a private family affair. For those unable to attend the family suggests, in lieu of flowers, to honour Manuel with a donation to Alzheimer Society of Canada.
If you wish to send a condolence, post photos, or share a memory please scroll down the page to the area called "Condolences".