We Remember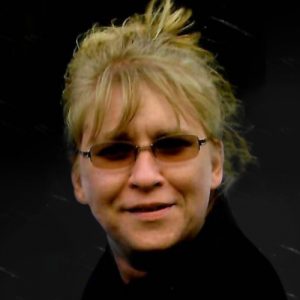 DODGE, Crystal
—
It is with deep sadness that we announce the sudden passing of our beloved daughter, sister, mom and grandmother, Crystal May Caldwell-Dodge, on October 5, 2020 in Winfield, BC.
Crystal was born in Fernie, BC on August 25, 1973 to parents Les and Carolyn; Crystal received her early education and lived most of her life there. She later relocated to Winfield to be closer to her Dad about 24 years ago.
Crystal was given many challenges in life which she met head on and overcame.  She graduated as a Nursing Unit Assistant from Okanagan College.
Crystal was blessed with two sons, Corey and Sage (deceased), and two beautiful grandchildren, Acesen and Olivia, which she adored and lived for.
Crystal was predeceased by her husband, Robert Dodge, her son Sage, maternal grandparents Chum and Anne Holley, paternal grandparents Victor and Bertha Caldwell, great-grandmother Anne Prchlik, and cousins Brenda and Grant Caldwell.
She leaves to mourn her father Les Caldwell and mother Carolyn (Steve) Bushko; son Corey; and grandchildren Acesen (Kristen) and Olivia ( Ellie). She also leaves behind her brother Trevor; her special Uncle Don; aunties Sharon and Rosina, and very special Aunt Donna; cousins Michael and William, as well as cousins Nadine and Kayla; numerous other aunts, uncles, and cousins in her extended family; and many friends.
If you wish to send a condolence, post photos, or share a memory please scroll down the page to the area called "Condolences".