We Remember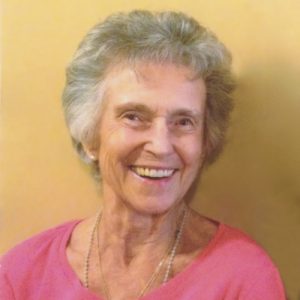 DREWRY, Susan Jane "Janey" (née Knapp)
January 8, 1926 — December 18, 2021
Mom was born in Vancouver January 8, 1926 and passed away peacefully at Glenmore Lodge in Kelowna December 18, 2021, just 3 weeks before her 96th birthday.
Mom was predeceased by her husband Peter in 2013 and son Glenn in 2009. She is survived by her sister Louise MacLean in Kamloops; daughters Susan (Don) and Kris (Richard); step-daughter Claire (Bob); grandchildren Kim, Dean, Denise, Meghan, Sandy, and Gillian, Peter; and great-grandchildren Mason, Walker, Dominic, Lawson, Mackenzie, Demi, Evan, Kennedy, and Lachlan.
Mom led an active and full life, travelling with Peter all over the world for many wonderful years. Tennis, bridge, and skiing were some of her favourite pastimes enjoyed with friends and family.
Special thanks to all the wonderful staff at Glenmore Lodge for the care they gave Mom over the last two years.
No service by request, a small family gathering will be held at a later date.
In lieu of flowers, donations to a charity of your choice may be made.
If you wish to send a condolence, post photos, or share a memory, please scroll down the page to the area called "Condolences".