We Remember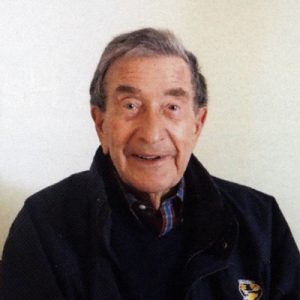 ECCOTT, James Eliot "Jim"
—
AS IT WOULD HAVE BEEN IMPORTANT TO JIM FOR EVERYONE TO GET TOGETHER, THE FAMILY HAS DECIDED TO POSTPONE THE MEMORIAL SERVICE TO A LATER DATE WHEN IT WILL BE MORE APPROPRIATE TO GATHER.
James Eliot "Jim" Eccott passed away on March 6 at Kelowna General Hospital at the age of 87 years.  He is survived by his wife, Colleen and his four children, David (Barb), Carol (Bryan) Anderson, Geoffrey, Barbara (Kim) Scoville, nine grandchildren and two great grandchildren.  He was predeceased by his first wife and the mother of his children, Shirley-Anne in 2016.
How do you define a great man and a wonderful human being?
Jim was a gift to everyone.  He was the embodiment of thoughtfulness, integrity, generosity and kindness.  He spent his money wisely and his good fortune was tempered by his philanthropy.  In his later years, he devoted his time, commitment, and skill as a member of the Vancouver General Hospital Foundation, the Kelowna Hospital Foundation, and the University of British Columbia Board of Governors.  His annual giving to the Salvation Army, Gospel Mission, Humane Society and numerous other small charities also benefited.  Jim's commitment to giving back and paying forward were innate in his personality.
In business, Jim pursued many adventures from coastal fishing as a young college student, working as a sales representative for MacMillan Bloedel, owning a lumber yard, and becoming the president of a successful diamond exploration company.  Along the way he took risks, faced challenges and always had time to help others achieve their goals through mentoring and encouragement.
Jim loved his family and spent many holidays, birthdays, and "special event" occasions together. Their annual trip to Maui was a highlight.  Sunday mornings meant breakfast at the White Spot Restaurant with the grandchildren who came and went as they pursued their higher education at UBC.  Easter was a hunt for eggs at the ranch.  The grandchildren all knew that they could contact Jim for an easy ear, a soft shoulder, and legitimate advice.
His later years were filled with excitement and travel. His enthusiasm for new experiences and his willingness to 'take a leap' into unforeseen territory were a testament of his open mind.  Road trips, a river cruise, and a pilgrimage to the heartland of his heart, Nashville, consumed the later years.
Jim exemplified the epitaph of truly living one day at a time.
In spite of that, many would agree that he was "a consummate shit disturber".
In lieu of flowers and keeping in the spirit of Jim's charitable and generous personality, please donate in his memory to a favorite charity of your choice.  If you wish to send a condolence, post photos or share a memory, please scroll down the page to the area called "Condolences."
"Any man who is good by heart is a great man."  Mehmet Murat Ildan