We Remember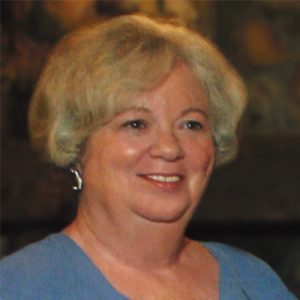 ELDRIDGE, Lynne
—
Lynne passed away on February 29, 2020 at age 74. She leaves behind Brian Eldridge, her husband of 55 years; her daughter Lesley (Dairen) Wilder and son Mark (Roxanne) Eldridge; and her sister Joni Ryce and brother Steve McDiarmid. She was predeceased by her parents Allan and Doreen McDiarmid, as well as by sisters Leslie Cawthorn and Frannie Rolfe.
For many years, Lynne could be heard singing in the church choir. She sang in choirs from Calgary to Kelowna and her beautiful voice will be missed here on earth.
A Memorial Service will be held on Friday, March 6, 2020 at 1:00 pm at Springfield Funeral Home, 2020 Springfield Road, Kelowna, BC, with Reverend Ivy Thomas of St. Paul's United Church officiating. Memorial donations may be made to the charity of your choosing.
Service
Friday, March 6, 2020 at 1:00 pm
Location
Springfield Funeral Home