We Remember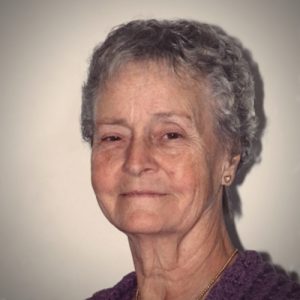 GARNER, Marlene Elizabeth
October 1, 1938 — January 17, 2022
It is with great sadness that we share the passing of Marlene Elizabeth Garner on January 17, 2022.  Marlene was born in Humboldt, Saskatchewan on October 1, 1938, the fourth child of Leo and Josephine Scheiber. Her early years were spent on the family farm in Humboldt with her two older sisters, Anna and Verna, as well as an older brother Raymond and younger brother Norbert. She shared many fond memories of the early years, including, taking a horse and buggy to school and looking after her very own horse, Pride. Marlene's family moved to the Okanagan when she was 12, settling in what is now known as Lake Country. She fell in love with the Okanagan and spent her whole life, apart from a few years, living in the valley.
Marlene was predeceased by her beloved husband, Victor Garner, as well as her sisters, Anna and Verna, and younger brother Norbert. She is survived by her four children, Leonard (Rosemary), Burton (Gina), Debbie (Jeff) and Lynn (John), as well as nine grandchildren, Stephanie, Natasha (Duncan), Cody, Christopher, Karlee, Alexander, Alisha, Morgan and Coltin, older brother Raymond (Irene), and many nieces and nephews. Marlene was devoted to her family, in particular, her grandchildren whom she took great pride in their achievements and successes. She loved animals and had many cherished pets over the years.
As a young woman, Marlene worked as a hairdresser, opening her own small business before her family came along. She was a busy homemaker when the children were young. At one point the family had a home in Cawston, B.C. where she took on building a very successful fruit stand business which became a popular stop for tour buses. When the family moved back to Kelowna, Marlene worked at KGH in the housekeeping department for 25 years, where she was valued for her attention to detail and strong work ethic.
Marlene was an independent spirit, known for being a skilled gardener with a spectacular green thumb. She was a wonderful cook, famous for her family favorites of cabbage rolls, cinnamon buns, and pumpkin pie, which were frequently requested for family dinners. She loved holidays, and out did herself decorating for occasions such as Halloween, Easter, and Christmas. In her retirement, Marlene was an avid horseshoe player and was a member, along with her sister Verna, of the Winfield Horseshoe Club. They both competed enthusiastically and were proud of their awards. Marlene also loved travelling with her family whether it was to Vancouver Island, Nevada, California, Mexico, Hawaii, or Europe. She has left us all with many special memories of these adventures.
Marlene's last years were spent at the Glenmore Lodge where she will be remembered as playful and friendly. The staff were very caring and understanding of her, as her journey with Alzheimer's progressed. We ask that in lieu of flowers, please consider donating to the Alzheimer Association of Canada in Marlene's memory (https://alzheimer.ca/bc/en).
Mom, and Gramma we will always love you, cherish our memories of you and be grateful for our time with you. We know you will be dancing with Elvis in the great beyond.
If you wish to send a condolence, post photos, or share a memory, please scroll down the page to the area called "Condolences".