We Remember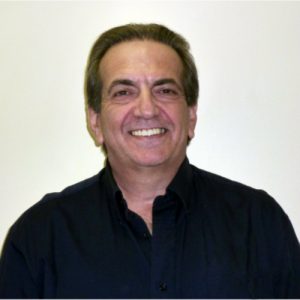 GEROLAMI, Joseph John
October 15, 1956 — November 10, 2022
It is with heavy hearts that the family of Joseph John Gerolami "Joey/Joe", aged 66, announce his passing on November 10, 2022, due to complications from COVID-19. Joey died peacefully surrounded by his loving family.
Joey was lovingly known and is survived by his wife of 44 years, best friend, and business partner, Lynda Gerolami (née Milani); his children, Jamie (Janelle) and Michael (Andrea); his father Giosue Gerolami (Joe), stepmother Judy Gerolami; his brother Julian and sister Wendy (Ian). He is also survived by his pride and joy, grandchildren Marcus, Alex, and Milla. He was predeceased by his mother Gladys.
Joey was born in Fort William, Ontario on October 15, 1956, to Joe and Gladys Gerolami. He graduated from Westgate High School in 1974 and began his apprenticeship in the plumbing trade. Joey excelled in this field, earning his Journeyman's qualification, Master Plumber designation, and becoming a partner with Clow Darling Mechanical in Thunder Bay. In 1998, he moved with his wife and sons to Kelowna, BC, following his heart and his dream, and founded Border Mechanical Services Ltd. with his wife Lynda.
Joey was a devoted husband, father, son, brother, uncle, and grandfather. His grandkids filled his heart and gave him some of his best times. He always made sure he was present for Marcus and Alex, cheering them on in whatever activities and passions they participated in.
Joey loved to travel, especially with his family. A lifelong dream vacation took place in 2011, when Joey got to trace his father's roots back to Italy by visiting Rome, Florence, Venice, and his father's hometown Pasiano di Pordenone. In 2016, Joey beamed with pride when he took his family and grandkids to Disneyland. Anyone who met or knew Joey would soon find out that he had a passion for visiting Las Vegas, Nevada. The "summer cottage", as he would often refer to it, played host to countless vacations, concerts, conventions, hockey games and NASCAR races.
Joey was an avid sports fan. His passion for team sports began when he started coaching hockey in Thunder Bay for Neebing Minor Hockey. Over the years, many of the kids Joey coached reached out saying that he was their favourite coach they ever played for. He was a 20-year season ticket holder to the Kelowna Rockets. He watched his beloved Boston Bruins, Green Bay Packers, and New York Yankees win championships on TV. The highlight of Joey's sports fan life came in 2011 when he attended Super Bowl XLV in Dallas, Texas – His Green Bay Packers Won! He recently adopted a new team to cheer for, the Las Vegas Golden Knights, playing in his home away from home, Las Vegas.
Joey's true passion in life was being an entrepreneur. He worked tirelessly with his wife, sons, and his devoted Border Team to establish and grow his business to the success it is today. Joey beamed with pride when customers took the time to call or write in to say what an exceptional job our staff had done to take care of their needs. He attributed much of his success to being involved in a "Best Practices Group" The Service Roundtable and The Service Nation Alliance. Joey was actively involved in weekly meetings where he provided and received mentorship together with fellow contractors. He wanted everyone in his groups to succeed in business and to thrive in their personal/family lives.
Joey was a kidney transplant recipient, receiving a kidney from his loving wife Lynda in 2014.
Joey will be remembered as loving, funny, giving and selfless to a fault. To say he was strong-willed and a survivor would be an understatement. He will be deeply missed by his family, friends, colleagues, business associates and all who knew him.
We would like to extend a special thank-you to Joey's loving Aunty Milena and Uncle Domenic, and to their entire family, who helped us get through this incredibly difficult time.
We would also like to thank the entire staff at the Kelowna General Hospital, especially the doctors, nurses, and respiratory therapists of the ICU.
In lieu of flowers, donations can be made to the Kidney Foundation.
A Celebration of Life to honour Joey is scheduled for FRIDAY, NOVEMBER 18, 2022, from 11:00 am – 2:00 pm, at THE FOUR POINTS BY SHERATON (5505 Airport Way in Kelowna, BC).
If you wish to send a condolence, post photos, or share a memory, please scroll down the page to the area called "Condolences".
Service
FRIDAY, NOVEMBER 18, 2022, from 11:00 am - 2:00 pm
Location
THE FOUR POINTS BY SHERATON
Service Information
Service Details
The service for GEROLAMI, Joseph John is scheduled for FRIDAY, NOVEMBER 18, 2022, from 11:00 am - 2:00 pm. Below you will find the map for the service location and the contact information should you have any questions.