We Remember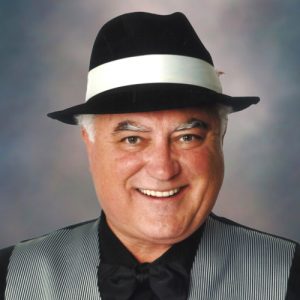 GOBBATO, Severino
October 23, 1955 — January 4, 2022
Severino Gobbato went to be with the Lord on January 4, 2022 while at Kelowna General Hospital, where he re-dedicated his life to God. He is survived by his wife of 41 years, and an eight-year courtship prior, Randi Gobbato; children Miranda (Nathan), Rachela (Jay), Sofia (Harley); grandchildren: Zachary and Nicholas; and his mother Milena Gobbato.  He was predeceased by his father Tito Gobbato; and parents-in-law Harvey & Ruby Evans.
Severino was born in Volpago, Italy on October 23, 1955, and truly was one of a kind. He came by boat from Italy in 1957 with his mother, Milena, to begin a new life that his father, Tito, had started a year prior in Canada. Sev grew up in East Vancouver and began his working career very early as a paperboy. His hard work quickly brought him to work at the Safeway on Victoria Drive, proudly as a produce manager. He had met his bodacious, future wife, Randi, at Windermere Secondary School in Grade 12. After his Safeway days, Sev went to broadcasting school in Langley and got his first job as a DJ at CKAY Radio in Duncan, BC.
Sev & Randi married on Nov 8, 1980, living in Burnaby (then later White Rock) and started his career at CKNW/CFMI Radio as Media Consultant and worked his way to Senior Marketing Consultant & General Sales Manager. And later, sales for Praise 106.5 FM. Networking and schmoozing always came naturally to Sev and many friends were made in the process.
Sev's personality was larger than life, and he always lived by his 'Sevy-ism's' like: "You're on a need to know basis, and you don't need to know!",  "Bullshit baffles brains" or "Don't Panic, Don't Panic". Sev's charismatic personality would draw you in, and you could hear him from a mile away. He made an impact wherever he went and always was on the hunt for a new deal. He took a lot of pride in being loyal to his friends and taking care of his family. In 1992, he moved the family to live with his mother at the "little shack in Surrey" where they all created new memories together.
In Nov 2016, Sev, Randi, and Milena moved to the Okanagan, a place they've always loved since they were kids. Many hours were spent on creating and building their dream home, with a party deck that he loved to host his family & friends on. Their vacation destination was now called home.
Sev was a major movie buff and lover of sports cars, he enjoyed BBQs, boating, relaxing lakeside, making wine, and wheeling and dealing. He loved to travel to Las Vegas, Arizona, and his and Randi's favorite place was Hawaii. Hawaii held many special memories, including the renewal of their wedding vows, and enjoying beautiful views. Sev's heaven is a sunset with toes in the sand and a Mai Tai in hand.
Memories to last a lifetime. He is gone but never forgotten.
The family would like to thank the amazing staff at Kelowna General Hospital's 6 West for their compassion while Sev was in their care.
As Sev would have loved a huge exit party – we will plan a celebration of life for him at a later date once COVID restrictions are relaxed. "Don't Panic!"
In lieu of flowers, donations may be made to the KGH Foundation.
Condolences may be sent to the family by visiting www.springfieldfuneralhome.com