We Remember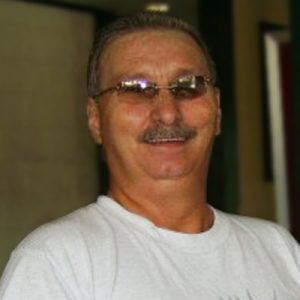 GORGES, Craig
—
It is with great sadness that we announce the passing of Craig Gorges, husband, father, grandfather, son, brother and uncle on March 7 at 8:00 am. Craig died at Kelowna General Hospital, surrounded by his beloved wife Pam, daughters/son Tania , Natallie, Logan, and grandchildren. He is also survived by his mother Eleanore; brothers Pat, Frank, James, John, Jerome, and Will; sisters Liz and Sue and their spouses; as well as many nieces, nephews, and cousins. He is predeceased by his father Bill Gorges.
The second child of nine, born on September 17, 1954 in Winnipeg, Manitoba, Craig moved to Atikokan, Ontario June of 1960. From there, the family moved to Kelowna, British Columbia in 1966. Craig attended Dorothea Walker elementary then finished school at KSS.
Craig enjoyed working with his hands teaching us the value in doing it yourself. He especially enjoyed working on motorcycles which was a true passion for him. He will be greatly missed and remembered forever.
A Funeral Service will be held on Friday, March 13, 2020 at 10:00 am at the Immaculate Conception Church, 839 Sutherland Ave, Kelowna, BC.  If you wish to send a condolence, post photos or share a memory, please scroll down the page to the area called "Condolences".  In lieu of flowers, the family requests that donations be made to the British Columbia Schizophrenia Society, www.bcsskelowna.org
Service
Friday, March 13, 2020 at 10:00 am
Location
Immaculate Conception Church
Service Information
Service Details
The service for GORGES, Craig is scheduled for Friday, March 13, 2020 at 10:00 am . Below you will find the map for the service location and the contact information should you have any questions.