We Remember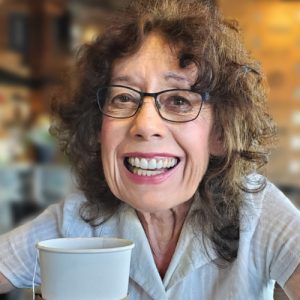 GRADO, Yvonne Lorraine
July 19, 1943 — September 10, 2022
It is with great sadness that we announce the passing of Yvonne Grado aged 79 of Kelowna, British Columbia on September 10, 2022. Yvonne was born July 19, 1943, in Swift Current, Saskatchewan and was the second youngest of four siblings. The family moved to Moose Jaw, SK in 1948 when she was five years old. She attended Albert E. Peacock Technical High School. Yvonne raised three sons and then soon after went on to acquire her nursing diploma at SIAST Wascana Campus in Regina, SK in 1992. Her nursing career took her to many locations in the United States and Canada. She eventually settled in Kelowna, BC, where she spent 16 years of her career primarily as a long-term residential care R.N. at Cottonwoods and Brookhaven Care Centre until she retired from the profession in 2012 at the age of 69. Mom was a passionate nurse who worked tirelessly to provide the best care for her patients until her very last shift, which was sixteen hours long. During her retirement, Yvonne loved spending time with her family, especially her sons whom she adored, as anyone who knew her would attest. Yvonne resided at Lakeview Lodge Care Community in West Kelowna in 2021 until her passing in 2022.
Yvonne was predeceased by her parents Pete and Rose Funk and brothers Jerry and Chuck. Mom will be lovingly remembered by her sons Todd (Jessica), Troy (Alison), and Tyler (Debbie); grandchildren Courtney & Matthew, and Kirsten, Jenna, & Katelyn, and Jada; three great-grandchildren; and sister Jeanette; as well as numerous other family members and friends, with whom she had such a great impact on their lives and will forever live in their memories.
A special heartfelt thank-you to all the wonderful staff at Lakeview Lodge Care Community who loved and cared for Mom and our family during her entire stay and especially during her final hours. Your kindness will never be forgotten.
In keeping with Yvonne's wishes, a private family interment will be held at a later date. Flowers are gratefully declined.
If you wish to send a condolence, post photos, or share a memory, please scroll down the page to the area called "Condolences".