We Remember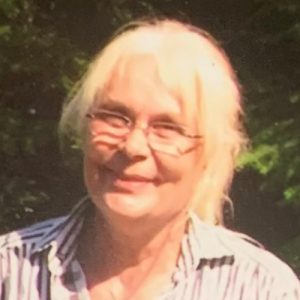 HANSEN, Carol Marie (née Baert)
May 20, 1945 — February 6, 2021
Carol Marie Hansen was born on May 20, 1945 on the fringes of a then-provincial country, in Westlock, north of Edmonton. The only girl in a Franco-Albertan family with four children, her early years were financially secure but arduous, defined by farm labour and the constraints of a convent school. A successful student, she enrolled at the University of Alberta to study pharmacology, but fragile physical and mental health led her to withdraw.
She entered young adulthood in the early 1960s, several years before second-wave feminism created possibilities for working-class women to achieve economic independence. As women of her generation were expected to, she wed and had children, but she soon chafed against marriage's strictures. Her life was financially stable, but the match between a high-spirited, fun-loving, independent woman and a committed but sombre man was likely doomed to fail. After several separations, she left him for someone with the opposite virtues and vices. Her second husband was an ex-collector (of the bone-crushing variety) and biker turned occasional mechanic and truck driver. Together, they threw themselves into an unapologetic celebration of late 1970s working-class culture: country music and bars, CB radio, motorbikes, and stock car driving (blindfolded, no less). She went from a middle-class detached house to a trailer park, and for a few years, she loved it. But she attached her star to the North American working class just as it faced destruction. Unionized jobs vanished, and the frequent moves (her second husband was as peripatetic as her first) resulted in unemployment or at best poorly paid jobs without benefits. The early 1980s interest-rate spike devastated her finances. The family slipped into crushing poverty, her second marriage broke down, and by the end of the decade, she was alone and on social support.
It was a difficult time made worse by mental health challenges. Mental health is openly discussed today, but then was a matter of intense shame. Her mother denied her bipolar condition publicly, and the doctors responded, as they did in the 1970s, by bathing her in medication. The pills made her comatose, and she came on and off them in a manner that only exacerbated her mood swings. She finally discarded them in the early 1990s.
And then she found her way. She set up a boarding house and let rooms to people no one else would have: welfare recipients, people with mental and physical disabilities, and ex-cons. They called her 'mama,' moved freely between her space and theirs, and came to her for advice and friendship. It was an emotional and chaotic environment, but it made them, and her, happy. Just how happy was made clear when she was dying; her tenants put together a card outlining, in simple and moving prose, how much she had done for them.
Carol was vigorous into her mid-seventies. Then she received a devastating cancer diagnosis. The doctors gave her months to live, but within a few weeks she was gone. She faced death with absolute serenity. Days before she passed, one of her sons told her that, in retrospect, he was glad they lived the life that they did, with the trailer parks, cars that wouldn't start, debt, repossessions, and collection agencies, and even the shame (although none of it was much fun at the time). She laconically replied, "Well, it wasn't boring." That it was not. Nor was her life. She experienced some of the defining trends of the postwar world: the stigmatization and overmedicating of mental health patients, the decimation of the working class, and skyrocketing, post-1970s inequality and poverty. And she lived that life with spirit. Indeed, for someone of her class, gender, and generation, there were few less ordinary.
Carol Marie Hansen (née Baert).  Born May 20, 1945. Died February 6, 2021. She is survived by her sons Randall and Robert and her grandchildren Annick, Kieran, Luca, and Margaux.
A Funeral Service will be held to honour Carol, due to the current pandemic restrictions it will be by invitation only. However, the family would like to invite all who want to pay their respects to join by Livestream on Friday, February 12, 2021 at 1:00 (SEE BELOW). A recording will be made available to view shortly thereafter.
If you wish to send a condolence, post photos, or share a memory please scroll down the page to the area called "Condolences".