We Remember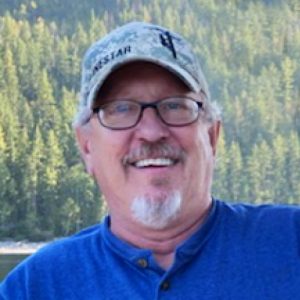 HARRISON, Tom
—
1960-2020
It is with broken hearts and the deepest sorrow that we share the news of the passing of Tom Harrison. Tom passed away suddenly and unexpectedly on October 27, 2020, in Kelowna, BC. He is survived by his beloved wife Lorrie (Sali); his children Nicole (Warren), Tricia, and Billy; his precious grandchildren Wilder, Layla, Jordan, Cooper, and Cassidy; his loving father Alfred; brother Douglas (Lori); mother-in-law Anne (Sali); and brothers-in-law Brian (Mona), Wayne (Laura), Rob (Rhonda), and Dale. He also leaves behind nieces and nephews, extended family members, and many many friends and colleagues who respected and loved him dearly. Tom was predeceased by his mother Delores, brother Geoff, and father-in-law Raymond (Sali).
Tom was born in Camrose, Alberta and at a young age moved with his family to Kelowna where they spent their time together enjoying the outdoors, boating, fishing, camping and skiing. In his teen years, Tom found his passion for music, playing guitar, and he became involved with the local music and band scene developing many close friends and memorable experiences. As a young man, he started his career as a Power Lineman and married the love of his life, Lorrie. After a career opportunity brought the young couple out to Sylvan Lake, Alberta, they began building their beautiful life and family, having 3 children. Tom was always involved and active in his children's lives, coaching multiple soccer teams, taking the kids out boating, fishing, camping, skiing, and he truly cherished every moment with his kids and wife as the family grew together. After his children finished high school Tom took a transfer and moved his family back to his home town of Kelowna. As the years went on, his legacy continued to grow with the addition of their five grandchildren, and grand-puppy Jupiter, who were his very obvious pride and joy.
Aside from his family, Tom's passions ran deep within him, he continued to love being on the water dragging a line behind his boat, or deep in the mountains fly-fishing with his boy. He remained a very active musician in the local music scene and loved playing whether it was opening up for the band Chilliwack or jamming with his buddies in the basement.
Tom had a long and successful career as a Power Lineman with Fortis. Over the years, Tom worked his way up to a management position and his great knowledge and experience in his profession was well respected and relied on by his peers. Not only was he a hard worker and the "go to" guy for many of his workmates, he took a special interest in building very strong bonds and friendships with many of his coworkers.
Tom was never still for long. He was constantly making himself and his time available for anybody who needed it. He was selfless and the kind of person people consider, not just a friend, but their best friend. He would lend his expertise and knowledge to anyone who needed a helping hand at any time and was more than happy to do so. He was a "Jack of all Trades" and passed these qualities on to his son and grandson, building or repairing things around the house or just "putzing" as he would call it. He took such pride in everything he did completing every task, whether big or small, to the best of his abilities. This is also how he loved his family – truly, fully, and with great compassion, strength, and dependability. Tom would, without a doubt, be there for anyone in any situation.  His joy and sense of humour lifted everyone around him, and to be in his presence was always a pleasure. His passing has left a tremendous void and is a deep loss for his family, friends, and community. Tom was a one of a kind man that cherished his family and loved life to the fullest, and no words will ever give weight to how much he will be missed.
If you wish to send a condolence, post photos, or share a memory please scroll down the page to the area called "Condolences".