We Remember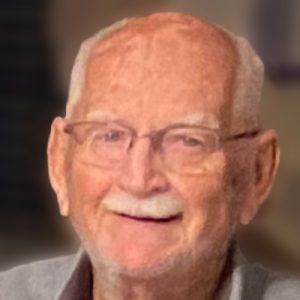 HILL, Thomas Jon
—
Born in Manitoba 88 years ago Tom passed away on January 27, 2023, at his home in Kelowna. Predeceased by Janet, his wife of 51 years, in 2010.  Tom is survived by his children Beverly, Sharon (Wade), Cathy (Dave), Karen, Patty (Randy), Brian, and Rob (Annie).  He is also survived by 13 grandchildren, 4 great-grandchildren, his beloved cat, Hector, as well as many others for whom he was a surrogate father and grandfather. Tom's ability to welcome others into his home will be remembered and greatly missed.
Tom served in the RCMP for 35 years, splitting his service between Saskatchewan and BC retiring with the rank of S/Sgt. Tom served most of his career in plain clothes including GIS, Commercial Crime, CCIU, and Customs and Excise. He was an active member of the Veterans Association until his death.
Tom was raised in Armstrong, BC where he had close relatives and maintained friends long after leaving home in 1953 to join the RCMP. Tom loved to travel and visited many places around the world, befriending strangers and fellow travellers along the way. He was an avid sportsman as a boy and later a loyal fan and regular spectator at the many games his kids and grandkids played. Tom will be fondly remembered by his friends in Abbotsford, the Scandinavian Club of Abbotsford, in West Vancouver, and Saskatchewan where he also lived for many years.
Special thanks to Just Like Family, especially Jessica, for their wonderful care of Tom, as well as Dr. Hendriks, and the staff at Kelowna General Hospital; all of whom helped make Tom's final years as comfortable as possible.
There will be no service by request.  A gathering in recognition of Tom's life will be held on Saturday, March 4, 2023, from 1:00 pm – 3:00 pm, at 2081 Orchard Drive, Abbotsford, BC.
In lieu of flowers please make a donation to the Kelowna General Hospital Foundation,  or a charity of your choice.
If you wish to send a condolence, post photos, or share a memory, please scroll down the page to the area called "Condolences".
Service
Saturday, March 4, 2023, from 1:00 pm - 3:00 pm
Location
2081 Orchard Drive, Abbotsford, BC
Share with Others:
Service Information
Service Details
The service for HILL, Thomas Jon is scheduled for Saturday, March 4, 2023, from 1:00 pm - 3:00 pm. Below you will find the map for the service location and the contact information should you have any questions.