We Remember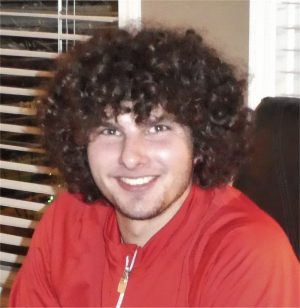 HUDSON, Riley C.
October 12, 1996 — December 13, 2020
We say goodbye today. Dave and Nancy and our family are heartbroken to announce the sudden loss of our son Riley at the age of 24. He passed away accidentally at his home December 13.
Riley is survived by his loving family: parents Nancy and Dave Hudson, sister Nicole (Kyle) and sister Raquel (Bradley), his Granny Judy Ohs, Aunts and Uncles and cousins and extended family. He is predeceased by Grandad Bill Horkoff, cousin Steven Hudson, and Grandma Marie and Grandpa Ron Hudson.
Riley was hardworking and had many passions. 4x4ing, dirt biking or dirt jumping. The bush. His sports car. KT Goomba to his gaming friends. Shout out to hockey teammates — road trips and mini sticks and wind-up parties. Dave shared much with his son. Nancy feels lucky to have taken Riley and his friends on many adventures. Riley was a terrific child, just maturing into a capable young man.
Aloha, Rest In Peace.