We Remember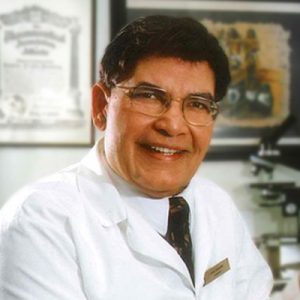 IBRAHIM, "Sam" Hosam
September 16, 1937 — March 3, 2020
Hosam "Sam" Ibrahim, age 82, died suddenly and peacefully early morning March 3, 2020 at home with his family by his side. Sam is survived by his wife of 56 years, Ursula Ibrahim (née Mowe); son Farid (Selena); daughter Sandy (Laurence); and three grandsons Jasper, Lucas, and Jordan.
Sam's extraordinary life began on September 16, 1937 in Cairo, Egypt. He was the eldest of four siblings, two of whom predeceased him. At age nineteen, he left Cairo for Wurzburg, Germany to study pharmacy. Following his education, he met his wife and they had two children before immigrating to Edmonton, Alberta, Canada.
While in Edmonton, Sam became a celebrated pharmacist, known for his outstanding customer service and expertise in herbal medicine. He opened several successful pharmacies and customers would drive hours to receive their prescription from him while being invited to share a cup of tea in his office.
Sam was a pioneer in the Canadian natural health products industry. He was one of the first to integrate alternative medicines into a traditional pharmacy and he and his son launched several supplement brands that gained national and international recognition.
In retirement, he enjoyed travel, his family, and time with many lifelong friends. He was a longtime and valued member of both the Kiwanis and Rotary Clubs.
He will be terribly missed.
A Memorial Service will be held on Sunday, March 15, 2020 at 1:00 pm at the 50 Plus Activity Centre, 5672 Beach Ave, Peachland, BC. Interment to follow at the Peachland Cemetery. In lieu of flowers, donations may be made to Peachland's Rotary Club, peachlandrotary.com.
If you wish to send a condolence, post photos or share a memory, please scroll down the page to the area called "Condolences".
Service
Sunday, March 15, 2020 at 1:00 pm
Location
50 Plus Activity Centre
Service Information
Service Details
The service for IBRAHIM, "Sam" Hosam is scheduled for Sunday, March 15, 2020 at 1:00 pm . Below you will find the map for the service location and the contact information should you have any questions.