We Remember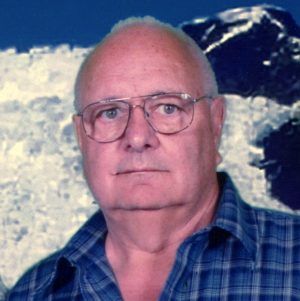 JOHNSON, Dale Edward
—
November 4, 1942 – April 5, 2021
Dale Edward Johnson slipped away peacefully with his family by his side on April 5, 2021, at the age of 78.
Born in Wells, BC, Dale grew up to become a devoted family man who adored his wife, daughters, and grandchildren. He was an avid sports fan, especially when it came to his grandchildren, and would travel many miles to attend all their games, never missing a single one. Dale was an extraordinary handyman who enjoyed countless hours utilizing his vast skill set in the garage, around the house, and with his family. He had a passion for good food, and always seized the opportunity to cook for his loved ones. The family will forever treasure the numerous camping trips, days on the boat, and holidays together.
Dale's spirit will be carried on in the hearts of his loving family. Dale is survived by his wife of 61 years, Sharon, his three daughters Laurie, Shelly (Hover), and Leanne (Tom), and his eight grandchildren Aaron (Keatin), Matthew (Spencer), Alicia, Ashley, Camille, Josh, Shayla (Jordan), and Danika. He is also survived by his younger brother Willard (Clarice).
Dale will be greatly missed by his numerous nieces and nephews, as well as other extended family and friends.  Dale was sadly predeceased by his daughter Cindy (d. 1986).  He was also predeceased by his two older brothers (Buck & Harvey) and his parents (Leland & Hazel).
A private family service will be held to honour Dale. In lieu of flowers, donations may be made to the BC Children's Hospital Foundation, www.bcchf.ca, or JoAnna's House at the Kelowna General Hospital, joeannashouse.com.
If you wish to send a condolence, post photos, or share a memory please scroll down the page to the area called "Condolences".