We Remember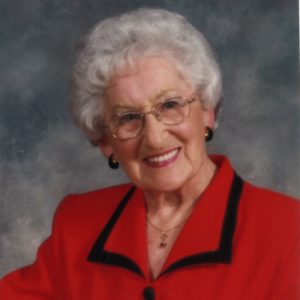 KERELIUK, Amelia "Emily" Stefini
January 1, 1970 — January 1, 1970
With heavy hearts we announce the passing of our beloved wife, mother, grandmother and great grandmother, Emily Kereliuk (née Cheliak), on Sunday morning, May 3, 2020.
Born on November 24, 1927 in Trail, BC, to parents Michael and Lilly Cheliak, she was soon taken to Cudworth, SK, where she attended school and graduated High School.
During the Second World War, the family relocated to Toronto, ON, where young Emily worked in a factory making parts for aircraft radios and bombs! She also, near this time, was a member of a leather clad motorcycle club (and had the pictures to prove it)! In 1951, she met and married Matt Kereliuk, and soon after had a family of two boys (Miles and David). A series of moves took her and the family to Winnipeg, Dauphin, and Portage la Prairie, Manitoba. Each move meant a new job, mostly in sales. In Portage, she and Matt eventually purchased a service station/store/motel which they operated for several years. The family joke was that she made more money selling sandwiches than her husband made selling gas! In 1980, she and Matt moved to Peachland, BC (to be closer to her boys), where they resided for 33 years. In 2013, they moved to Mountain View Village in Kelowna, her final home.
During her life-time, she was an active member of the Boy Scouts of Canada (Dauphin) and The Ukrainian Women's Association (Portage). She also loved her Toronto Blue Jays, watching curling on TV, was an avid reader, loved to play cards, and was known to enjoy a night out at the casino!
Emily was the last of her family, being predeceased by sisters Ann and Isabell, and brother Emil. Left behind to remember are Matt, her husband of 69 years, son Miles (Linda Mymko) and their children: Sheena, Adam, Jarret and Erin, and son David (Marie Mertler) and their children: Taras, Tanya, Daven, Krista and Riley. Especially dear to Emily were her great grandchildren Hunter, Angelina, Hudson, Nova, Bentley, Charlotte, Helena, Owen, Holden, and Olivia. Emily was also very close to her many Nieces and Nephews.
A celebration of Emily's life will be announced at a later date. In lieu of flowers, memorial donations may be made to the Southern Interior Cancer Centre, www.bccancer.bc.ca. A special thank you to staff at the cancer centre, and Kelowna hospital, for their kindness, compassion and professionalism. Emily had great praise for you all. If you wish to send a condolence, post photos, or share a memory, please scroll down the page to the area called "Condolences."
Service
A celebration of Emily's life will be announced for a later date.
Service Information
Service Details
The service for KERELIUK, Amelia "Emily" Stefini is scheduled for A celebration of Emily's life will be announced for a later date.. Below you will find the map for the service location and the contact information should you have any questions.