We Remember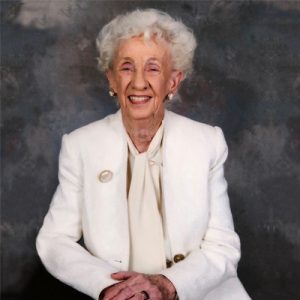 LEFEVRE, Barbara (née McIvor)
1934 — 2020
Barbara Lefevre was born in Toronto in 1934 to doting parents Florence and John McIvor, and she passed away on February 17, 2020 in Kelowna, BC.
She was a reluctant pianist but an enthusiastic dancer for which her three kids are eternally grateful. Ballet was her passion, but in 1954 she expanded her repertoire to include ballroom dance classes. There she met Jim Lefevre, a 26-year-old Scot with red hair and an accent that needed a translator. With her elegant footwork she got the hang of the dance quickly and drew Dad's eye.
Mom gave up her work at Dominion Securities, where she was secretary to the president of the Toronto Stock Exchange, to marry Dad. His career in golf management saw them move from Toronto to St. Catharine's to Edmonton to Montreal and finally to Vancouver in 1979.  They retired to the Okanagan and eventually moved to Kelowna 22 years ago to be close to daughter Sandy and her boys.
Mom was always an active volunteer, lately on the board of Meals on Wheels.  Her neighbours and precious church family provided her with joy, laughter, teasing and intellectual stimulation. Mom made a party more lively – a conversation more robust. She loved her life and was grateful for it. And she was at peace at the end with a deep faith that gave her comfort.
She is survived by her three children, who were still hoping to be mentioned in the Christmas letter one year,  Nancy Farran, Sandy Earle (Tom Kurucz) and Andrew Lefevre (Cherie Lefevre); and five grandchildren, who always made the Christmas letter,  Tiana Farran (Trevor Woodland), Ryan and Colin Earle, and Ben and Justin Lefevre. She loved each one and was so proud of her family.
A service will be held on Saturday, March 7, 2020 at 4:30 pm at Grace Lutheran Church, 1162 Hudson Road, West Kelowna, BC, followed by a reception at Quail's Gate Winery. If you wish, please wear pink or white. That would make her laugh.
In lieu of flowers, a donation to Meals on Wheels Kelowna would be appreciated, www.mow-online.com.
If you wish to send a condolence, post photos or share a memory, please scroll down the page to the area called "Condolences".
Service
Saturday, March 7, 2020 at 4:30 pm
Location
Grace Lutheran Church
Service Information
Service Details
The service for LEFEVRE, Barbara (née McIvor) is scheduled for Saturday, March 7, 2020 at 4:30 pm . Below you will find the map for the service location and the contact information should you have any questions.