We Remember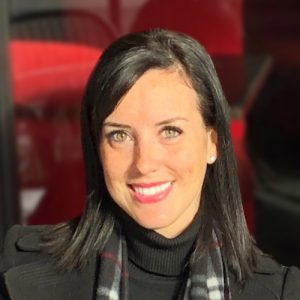 LEWIS, Erin Jessica
May 27, 1988 — August 26, 2020
We lost our beloved Erin in a fatal motorcycle accident on August 26, 2020. Our beautiful daughter and sister walked wholly restored through the gates of heaven to her eternal home. She is survived by her parents Don and Cathy Lewis; sister Ali Lewis; uncle Rika and aunt Bev Lewis; cousins Rachel (Javier) and Cameron; uncle Paul Lewis; cousins Ben and Erik; and aunt Barbara Markes.
Erin was a loving and caring woman, who lived life to the full, loved God, loved everyone, and brought light into people's lives wherever she went. Her warmth, generosity, humour, and sense of adventure were enjoyed by so many loved ones and friends. She was a teacher at heart and loved working with special needs students as an educational assistant in Winnipeg, MB.  Erin brought joy to so many people in her 32 years. She enjoyed camping with family, game nights, shopping, travelling, listening to music and singing, eating sushi, going to the gym, snowboarding, wakeboarding, playing softball, hiking, and rollerblading. She was grounded by her family, faith, and she knew the importance of prayer, reading the Bible, and learning from Jesus. Erin modeled God's love by her love for others, which gave her life purpose.
When she first moved to Kelowna, BC in 2013, she quickly developed a core group of young female friends as well as several families who 'adopted' her as part of their families right from the start. Her passion for working with children led to work in an after-school program, and with special needs students as an educational assistant in various levels of education, and occasional respite care provider. Her patience, energy, creativity and compassion were strong assets. She was also thrilled to work for WestJet as a customer service agent since 2018. Her friendly outgoing personality was well-suited for this work because she loved talking with people. From the beginning, she enjoyed her co-workers, loved the opportunities to travel and was grateful for every trip she could take or share with friends and family. She was blessed by being a part of the WestJet family and developed many great friendships in a short time. Recently, she obtained her motorcycle license, a long-time dream, and gained another group of supportive friends from Tonit, where she met her boyfriend and they shared this passion for a short while.
Memories made with Erin will be remembered with heavy hearts but cherished by all who knew and loved her.
A Celebration of Life service will be held, but due to the current pandemic restrictions, attendance is by invitation only. Others may join by livestream on Friday, September 4, 2020 at 4:00 p.m. (see below)
In lieu of flowers, memorial donations in Erin's name may be made to any of the following (or a charity of your choice):
The Elizabeth Fry Society, empowerific.com/donate
Food Banks Canada (COVID-19 response Fund), iate.ca
Compassion Canada – Sponsor a Child, www.compassion.ca
If you wish to send a condolence, post photos or share a memory please scroll down the page to the area called "Condolences".