We Remember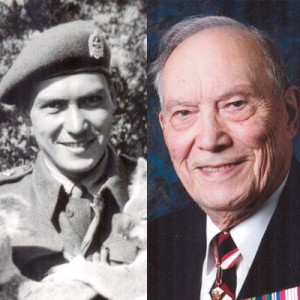 MACKAY, Dr. J. Ross O.C., F.R.S.C.
December 31, 1915 — October 28, 2014
In the early hours of Tues. Oct. 28 2014, Ross Mackay ("JRM"), age 98, embarked on one last field trip.
He spent the last four years in the Okanagan (Kelowna), living at Orchard Manor, enjoying family dinners, strolls along Fascieux Creek, working on his computer, and thinking up plans for new research projects. Happily, he was able to make 2 more trips to the Arctic (2010 and 2011) accompanying his former student and colleague, Chris Burn into the field.
Ross was born in Tamsui, Formosa (now Taiwan), the son of Canadian missionary parents. He attended school at the Canadian Academy in Kobe, Japan, a 3 day journey from home. Even at a young age, Ross had an enquiring mind and loved animals and the natural world. One of his favourite memories was of hiking with his family up Mount Morrison in Formosa. He was an outstanding athlete and scholar.
Ross completed his BA at Clark University and his MA at Boston University, but he interrupted his graduate studies in 1941 to join the war effort as a private in the Royal Canadian Artillery. During the war, he was transferred to the Intelligence Corps. In 1945, he commanded the Canadian Intelligence Unit in Darwin, Australia and was proud to know his efforts saved the lives of many people. He ended his military service with the rank of Major.
After the war, he completed his PhD at the University of Montreal and then moved to Vancouver.
For most of his career, Ross taught Geography at UBC and conducted over 60 years of field research on permafrost in the Northwest Territories. The field work in the Mackenzie Delta, Garry Island, Paulatuk and other sites in the Western Arctic, left him with an enduring love of the North and its people. He was proud to be called a Paulatuk "elder".
His exemplary field methods resulted in several fundamental discoveries. In particular, his research into the origin of pingos and the development of tundra polygons brought him much recognition in Canada and around the world. He wore his Order of Canada insignia with pride and received numerous honours and distinctions from his fellow scientists in Russia, China, Europe, the US and Canada. He published over two hundred scholarly works.
Ross leaves behind his sister Margaret Mackay (Toronto), his daughter Anne Mackay (John Bellamy) of Kelowna, his adoptive family the Kennedys in Coldstream (Cristi, David, Courtney, Jayden) , his daughter Leslie Jenkins (Dave) of Osoyoos, 2 grandchildren (Marc, Michelle) and 2 great grandchildren (Jared and Emily).
Ross was pre-deceased by his brother Leslie (killed in WW 2), his beloved wife of 53 years, Violet (his "southern comfort"), and his 2 sisters Anna and Isabel Mackay of Toronto.
Many thanks to friends and family and the staff of Orchard Manor who all enriched Ross's long and satisfying life.
We will miss his positive outlook, "just right" philosophy and his encouragement to "relapse" (relax).
In memory of Ross, please gather with friends and family, share a glass, and reminisce about times past.
No service is planned. For those wishing to send a condolence, photos or share memories, may do so by scrolling down this page to the area called "Share Your Condolences."