We Remember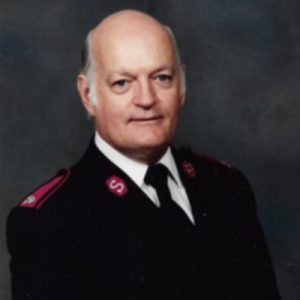 Maj. TRICKETT, Ronald Samuel John
October 25, 2020 — January 1, 1970
Ron was born December 7, 1937, to Edith and Clifford Trickett in Walsingham Township, Ontario.  He was promoted to glory on March 15, 2020 at the age of 82.  He is survived by his loving wife, Doreen, and his four boys, Mark (Jill), Stephen (Marena), Brent (Celeste), and Paul (Lisa); his 10 grandchildren, whom he loved dearly, Sarah, Emmanuel, Nate, Samuel, Anita, Eva, David, Natalie, Payton, and Joel; his sister, Patricia; and brother, Clifford.
Ron was commissioned as a Salvation Army Officer in 1959 and retired in 2003.  He then served as a Chaplain for the Vancouver Airport and in hospitals until 2016. Since then, his "work" has consisted of watching as many Blue Jays and Canucks games as possible.
His ministry took him to Northern BC, East Africa, South Africa, and all over Western Canada.
The family would like to thank Dr. Hendriks, the Cancer Clinic, and the Kelowna Hospice House for their compassionate care.
Due to travel restrictions, a celebration of life will be planned for a future date.  Condolences may be sent to the family by visiting www.springfieldfuneralhome.com.