We Remember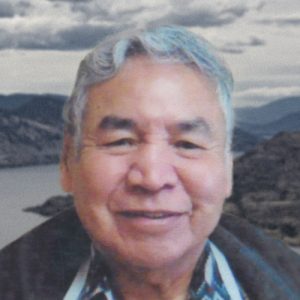 MANUEL, Leonard
April 22, 1944 — October 8, 2020
Born on April 22, 1944, Leonard Manuel passed away at Kelowna Hospice House on October 8, 2020 at the age of 76 years.
He is survived by his loving family: his sister Josie Manuel; his brother Abel (Cat) Manuel; and numerous nieces and nephews. Sadly, he was predeceased by his daughter Dorothy Cosford; his mother Mary Manuel; and his brother John Manuel.
There will be a drug & alcohol free opportunity to pay your last respects; starting Tuesday evening (October 13, 2020) to Thursday evening (October 15, 2020) please visit the family home on 1987 Elkridge Place, Westbank, BC.
If you wish to send a condolence, post photos, or share a memory please scroll down the page to the area called "Condolences".