We Remember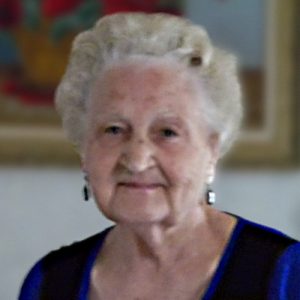 MAZUR, Lena F.
—
On November 26, 2021, Lena Mazur, of Kelowna, BC, passed away peacefully while surrounded by her family. At 93 years old, she was the last living member of her immediate family.
Predeceased by her husband, Alex; and her son, Leonard; Lena is survived by her children Sandra and Wayne; her six grandchildren; and her eight great-grandchildren.
Lena was a Westbank Country Opry participant and fan for many years, listening to and sharing music. She also always gave a helping hand to those in need, and she supported anyone who knocked on her door.
Well-loved by her family and friends, Lena will be deeply missed.
In remembrance of Lena's life, her family asks that donations be made to the Diabetes Canada, www.diabetes.ca.
Always loved, forever missed, never forgotten.
If you wish to send a condolence, post photos, or share a memory, please scroll down the page to the area called "Condolences".