We Remember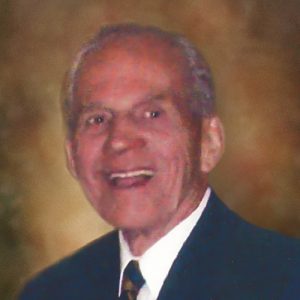 McDOUGALD, Keith
April 16, 1924 — September 20, 2021
Born on the farm just outside Sceptre, SK, Keith McDougald passed away on September 20, 2021, in Kelowna, BC. Keith leaves behind his daughter Leith (Duane); his granddaughter Kaleigh (Chris); and his great-grandsons Bishop and Raiden. He also leaves behind his three nieces Val, Vicki, and Barb who were close to his heart. He was predeceased by his beloved wife Margaret (d. 1999), and his cherished companion, Shirley, who passed away in May of this year. He was also predeceased by his older siblings Elsie and James.
Keith was a prairie boy and told stories of life on the farm in rural Saskatchewan. Being the youngest of three, he got away with being mischievous as a boy. He graduated from high school and spent some time in the Armed Forces before marrying his high school sweetheart, Margaret, in 1949. They made the trek west to Vancouver, BC, where Keith started a career with Jordan's Interiors as a salesman, a position he excelled at for over 30 years. New opportunities presented themselves and he and Margaret moved to Nelson, BC, where he continued with Jordan's as a travelling salesman. He earned many awards as a top salesman over his long career. The family moved to Kelowna, BC in the early 60s and he and Margaret made many friends through their affiliation with the Royal Canadian Legion, and my equestrian pursuits. Margaret was Keith's best friend and her strength complemented his determination.
After Margaret's passing, Keith and Shirley were fortunate to spend many wonderful years together as companions, travelling and sharing good times. Shirley's effervescent personality and spontaneous nature were a good fit for my dad.
Keith loved to play crib (and the odd game of blackjack), dance the night away, and get together with family and friends. He was kind and generous, always thinking about others before himself. He could always be found at the Legion on Friday nights, dancing until his feet hurt! In his later years, he and Shirley loved their frequent road trips to Las Vegas; they did this until Keith was 92 years young! Dad was strong-willed and had a sense of humour. He was always willing to lend a helping hand and did so with a smile. Having been raised in the depression, he was a hard worker who knew the value of a dollar.
Dad was fortunate to have a long and healthy life. He will be missed deeply, and his memories cherished by his family.
In keeping with Keith's wishes, no formal service will be held; family and friends will honour him each in their own way.
If you wish to send a condolence, post photos, or share a memory, please scroll down the page to the area called "Condolences".