We Remember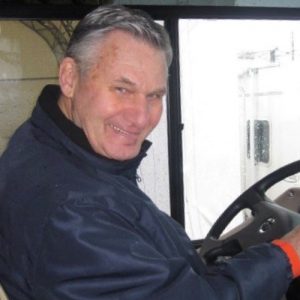 MCKANE, Leslie "Luke"
—
1935 – 2021
"Luke" Leslie McKane was born June 9, 1935, in Dryden, Ontario.  We are saddened our dear dad passed on April 24, 2021, in Kelowna, BC.  Work colleagues know him by Luke; he is known to family and friends as Les.  Predeceased by his devoted wife and love of 50 years, Phyllis; parents Robert and Lillian; and brother Ted, he is survived by brothers Edmund (Judy) and Jack (Joan); and three children Susann (Rick), Kevin (Kathy) and Maureen (Gus); grandchildren Jessie (Dana), Shalla (Miguel), and Robbie; nephew Grant (Barb); and two great-granddaughters Katie and Poppy.  He also leaves behind his loving partner Carole and many nieces, nephews, and relatives in BC and Thunder Bay.
Dad joined Port Arthur Utilities in the 1950s which started his long career as a lineman.  He continued his career in the line trade in BC having worked on most major power construction projects in the province.  He also had a consulting business for many years, and he continued to work until he was 80 years old.  A longstanding member of the IBEW, the author of the trades training program in BC.  He was always firm but fair and generous with his time in helping others.  Dad was a fearless pioneer in the use of helicopters in power construction, having logged more flying hours than many pilots.  Dad's work took him to Alberta, Nova Scotia, Brazil and Maui, New York and California.
When he was younger, Dad's family moved to Fort William, Ontario (Thunder Bay) where he played competitive junior hockey, and at one time was approached by the Boston Bruins.  He loved his Vancouver Canucks and enjoyed coaching minor hockey.  Dad was a talented renovator and builder; he built our family cabin on the lake in Thunder Bay, as well as a cabin for his parents.  He was creatively gifted as a sign painter, artist, and stained-glass maker and his crazy cartoons kept us laughing.  He was always on the go, high-spirited, genuinely interested in people and was a great conversationalist.  He was also an avid golfer and former member of the men's club at Surrey Golf Club.
There are so many funny stories to be told, a treasure trove of his hilarious sayings, he was one of a kind.  Dad was a faithful believer.  He was good man and loved very much by his family and friends and anyone who knew him well.  Dad will be loved and missed by so many.
We are grateful to all the nurses, doctors and staff at Kelowna General Hospital 6W.
Due to Covid-19 restrictions, there will be no service.  Donations in Dad's memory can be made to the Alzheimer Society of BC.
If you wish to send a condolence, post photos, or share a memory please scroll down the page to the area called "Condolences".