We Remember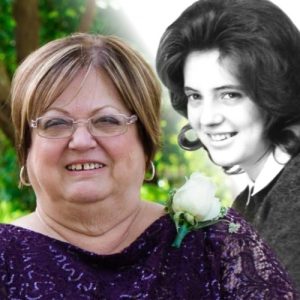 MCKEE, Dianne Carol
December 30, 1947 — August 22, 2022
Dianne McKee passed away on August 22, 2022, in Kelowna, BC.  After a long, hard battle with kidney disease, it was Covid-19 that took her.
She is survived by Tom, her husband of 55 years; her daughters Tamarra Koroluk (Marc), and Robin (Jamie) Greencorn; grandchildren Chelsea (Dylan) Tracey, Jaden, and Joshua; great-granddaughter Madelyn; sisters Marilyn and Sheila; nieces Angela, Ashley, and Linda; and nephews Paul and David.
Dianne was born in Calgary, AB, and moved to Kelowna in 1973.  She was involved in the Rutland Kinsmen and Kinette clubs and made many lifelong friends in those organizations.  She loved camping, travelling with family, and cooking.  Spending time with family was her favourite thing to do – she could spend all day admiring her great-granddaughter.
She was compassionate, but not a push-over. She was a fighter and made sure her family was looked after, and she fought hard against her illnesses.
The family would like to send a special thank-you to the Kelowna Kidney Transplant Team; Dr. Michaud; Lakeland Pharmacy; and the nursing staff at the Kelowna General Hospital on 6 West and ICU A; as well as to Dr. E. Perry.
In lieu of flowers, donations may be made to the Canadian Kidney Foundation BC Branch, www.kidney.ca.
Memorial Service for Dianne will be held on SATURDAY, SEPTEMBER 10, 2022, at 1:00 PM (PDT), at SPRINGFIELD FUNERAL HOME, 2020 Springfield Road, Kelowna, BC. If you are unable to attend in person, please join the family online by Livestream at the time of the service (see below), a recording will be made available to view shortly thereafter.
If you wish to send a condolence, post photos, or share a memory, please scroll down the page to the area called "Condolences".
LIVESTREAM:
Service
SATURDAY, SEPTEMBER 10, 2022, at 1:00 PM (PDT)
Location
SPRINGFIELD FUNERAL HOME
Service Information
Service Details
The service for MCKEE, Dianne Carol is scheduled for SATURDAY, SEPTEMBER 10, 2022, at 1:00 PM (PDT). Below you will find the map for the service location and the contact information should you have any questions.