We Remember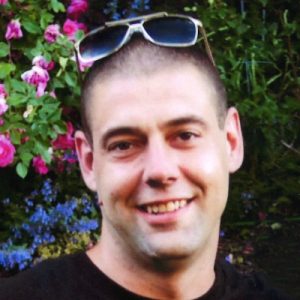 McMURPHY, Jesse David
April 10, 1986 — February 7, 2021
It is with great sadness that we announce that Jesse McMurphy went to be with the Lord suddenly on February 7, 2021, due to unexpected health complications. Jesse was born and raised in Kelowna, BC. He was 34 years of age.
Jesse leaves behind his family that loved him so dearly: his young son, Brady; his mother Karen DeVries (Philip) and father Ross McMurphy (Ella); his siblings Ashley Rempel, Kyle McMurphy, Rebekah Kuchma, Danielle DeVries, Joel DeVries, and Gabrielle DeVries; grandfather Dave McMurphy; uncle Rob Panio (Dianne), other uncles and many cousins. He also leaves behind his beloved dog, Hooch, who was crazy about Jesse. Jesse was predeceased by his grandmothers, Toni Panio (Baba) and Thelma McMurphy.
Jesse was a hard worker who in earlier years worked on the oil rigs and later was involved in construction, concrete forming and even building swimming pools, which he really enjoyed. Jesse took pride in whatever he did. He most recently planned to take training as a human service worker. Jesse had a caring, compassionate personality and a soft heart. He loved people and was always trying to help them out, even when he was in the midst of dealing with his own problems. He had the ability to see the very best in people at all times.
Due to COVID restrictions, a private family service will be held at Springfield Funeral Home to honour Jesse and will be by invitation only. However, the family would like to invite all who want to pay their respects to join online by Livestream on Friday, February 26, 2021 at 1:00 pm PST (see below). A recording will be made available to view shortly thereafter.
Memorial donations on behalf of Jesse can be made to The Bridge Youth & Family Services Society who provided Jesse with so much support in overcoming his addiction issues. He had recently celebrated being sober from alcohol for over 1.5 years and clean from drugs for over a year. We were all very proud of him for these accomplishments.
If you wish to send a condolence, post photos, or share a memory please scroll down the page to the area called "Condolences".