We Remember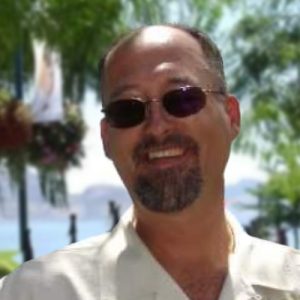 MELNYCK, Terry
—
We are sad to announce the passing of Terry Daniel Melnyck on July 10, 2022, at the age of 61, in his hometown of Kelowna, BC.
Born in Cornwall, Ontario to Hilda and Daniel Melnyck, Terry spent the last 30+ years in Kelowna as a trusted business owner of Prospect Electric. He was always joking around (his favourite holiday was April Fools' Day), and he loved to spend time on his boat.
Predeceased by his parents Hilda and Dan Melnyck, Terry leaves behind his two children Kyrie and Tal Melnyck, and siblings Cheryl Kahl and Wayne Melnyck.
Our dad was the most caring and generous person, he would give the shirt off his back to help those around him. We have the best memories of watching Blue Jays games together, listening to his silly jokes, and family vacations in Mexico. He will be so very missed, and we are heartbroken at this loss.
As per Terry's request, no funeral or memorial service will be held.
If you wish to send a condolence, post photos, or share a memory, please scroll down the page to the area called "Condolences".