We Remember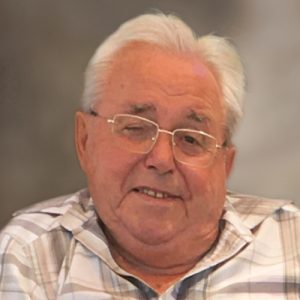 MUELLER, Erhard
June 21, 1929 — July 11, 2021
Erhard Mueller slipped away from us peacefully on July 11, 2021, to go be with his Lord.
Born in Kisil Bessarabia, Romania on June 21, 1929 to the late David & Ida Mueller, Erhard immigrated to Canada in 1950 and settled in Winnipeg, MB and married. He then purchased a farm in Marquette, MB,  raised a family and farmed for 20 years. His immediate family lived nearby, and they enjoyed many visits with all the brothers, wives and children.  In 1981, he sold the farm and moved to Kelowna, BC. There, he purchased a sign shop before retiring in 1985. Once retired he spent winters driving to Mexico, and he learned Spanish. He also took up skiing and jogging. At the house he lived in for 28 years, he enjoyed vegetable gardening and keeping an immaculate lawn where no weeds were allowed to grow. Erhard was married to Erna Elsa for 22 years, and they had 4 daughters.  Later in life he  married Erna Louise and were married 23 years before his passing. He loved to tell stories of his past which kept people entertained and in awe of his life and survival in Europe during WW2. He was a wealth of information, as he retained any history he read about.  Throughout his life he was resourceful, determined, and a natural storyteller.
Erhard leaves behind  Erna Louise Mueller; his children Ellen (Sherman), Rita (John), Sherryll, and Phyllis (Cesare); grandchildren Jeremiah, Jordan, Stefan, Dyllan, Aidan, and Levi; as well as his siblings Quido, Immanual, and Alfred; and many extended family members. Sadly, he was predeceased by his mother and father (David and Ida) and brothers Rudy and Hubert.
Erhard had a great sense of humour, he will be missed.
The family would like to send thanks to the second floor staff at Three Links Manor; We are thankful and grateful for their compassion and caring.
A Funeral Service will be held to honour Erhard, however due to the Covid-19 restrictions it will be by invitation only. The family would like to invite all who want to pay their respects to join online by Livestream on THURSDAY, JULY 15, 2021 AT 11:30 AM (see below). A recording will be made available to view shortly thereafter.
If you wish to send a condolence, post photos, or share a memory, please scroll down the page to the area called "Condolences".