We Remember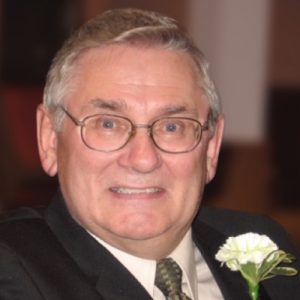 NIKEL, Ewald
—
NIKEL, Ewald
Ewald Nikel, 78, of Kelowna, BC went to be with the Lord on October 12, 2020 at Kelowna General Hospital.
Ewald was born in December 1941 in the town of Chadneov, Ukraine to Emil and Berta Nikel.  After losing his father Emil during the war, Ewald and Berta fled to Chernsted, East Germany where they lived for several years before crossing over into West Germany in 1949.  After spending several years in various refugee camps, they were able to make arrangements to immigrate to Southern Manitoba, where Berta had relatives.  In 1951, Ewald and Berta travelled by ship, arriving in Quebec City and then travelled by train to a farm just East of Morris, MB, which they would eventually make their home.  In 1964, Ewald married Bernietta Paschke, after which they moved to Winnipeg, MB where they would raise their family together.
Ewald worked for 35 years as a science teacher at Dakota Collegiate High School in Winnipeg, MB.  He had received dual Master's Degrees in Chemistry and Physics from Rensselaer Polytechnic Institute in Troy, New York.  In 1994, Ewald was presented with the Prime Ministers Award for Teaching Excellence and is remembered fondly by thousands of students whose lives he touched over the years.
One of Ewald's greatest loves was music.  Whether he was listening to music on his home stereo, playing the trumpet in community orchestras and small groups, or singing in church with countless solos, trios, and quartets, music always played a large part in Ewald's life and the life of his family.  Ewald was also a talented choir director, who directed many children, youth and church choirs over the years.
After retiring to Kelowna from Winnipeg, Ewald and his wife Bernietta attended Trinity Church.  He loved is family very much and was loved by all who knew him.   He was a faithful husband, father, and friend, always trustworthy and full of life until the very end.  Over the years, Ewald suffered a series of stokes which left him weaker and weaker after each occurrence.  He always fought hard during his recovery, with a cheerful attitude and with all of his strength.
Ewald is survived by his wife Bernietta Nikel (née Paschke); children Scott (wife Shawna), Craig, and Christy (husband Chris) Nikel; and two grandchildren, Megan and Haley Nikel.
A Memorial Service will be held by invitation only. However, the family would like to invite all who want to pay their respects to join by Livestream on Wednesday, October 21, 2020 at 1:00 pm.