We Remember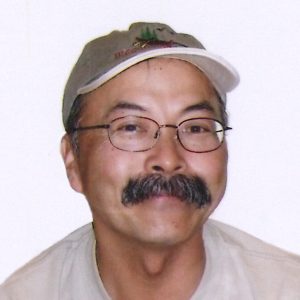 NISHI, Gregory James Masamistu "Jimmy"
November 10, 1956 — June 25, 2020
Jimmy was born in Wakayama, Japan on November 10, 1956. He passed away peacefully on June 25, 2020, at Central Okanagan Hospice House, Kelowna, BC.
Jimmy left us to join his father Kametoru, mother Sakae, and brothers George and Tom.
Jimmy came from Japan as an infant with his mother Sakae to Kelowna to join the Nishi family. Unfortunately, Jimmy's father soon passed away (January 1, 1958).
Jimmy went to school in Kelowna, then UBC Vancouver where he obtained his Pharmacy degree. Jimmy worked in various places in BC but spent most of his career in the Okanagan at London Drugs in Vernon and Kelowna where his LD family grew and prospered. He most recently worked at Pharmasave in Mission Park.
He is survived by relatives in both Canada and Japan.
Due to the Covid-19, there will be a private interment at a later date. For those who wish to make a donation can do so at the charity of their choice, Diabetes Association, Renal Unit KGH, or the Kelowna Buddhist Temple Perpetual Memory Fund where Jimmy would be remembered 3 times a year at special services.
Thank you to all his friends who visited him, for their cards and special notes; he appreciated them very much. Jimmy had his sense of humour to the very end, as he said to us that he was going to meet his buds who passed before and that we are very close behind.
If you wish to send a condolence, post photos or share a memory please scroll down the page to the area called "Condolences".