We Remember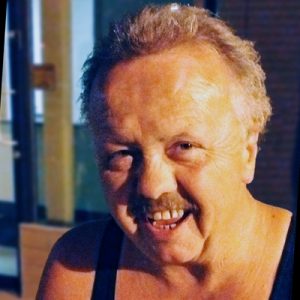 NORTH, Ray
December 14, 1957 — March 2, 2020
Born on December 14, 1957 in Salmon Arm, BC, Ray North passed away at the Kelowna General Hospital on March 2, 2020 at age 62. He is survived by his nephews Shayne (Anneka) Erikson and Chris Green; his niece Melanie Williamson-North; and his brother Harold North. Sadly, he was predeceased by his parents Ernie and Lois; his sister Darlene; and stepfather Jim.
Ray enjoyed going for coffee and visiting with his friends at the Perks Coffee Shop – to discuss and solve the world's problems. He worked security jobs for most of his life. About three years ago, Ray moved into the Mountainview community on KLO Road. He will be remembered for always parking himself, rain or shine, outside on the sidewalk for a smoke or to "stand watch" at his security position.
The family would like to extend a thank-you to the staff at Mountain View for putting up with Ray for these past years. He came across as grumpy, but he appreciated your efforts.