We Remember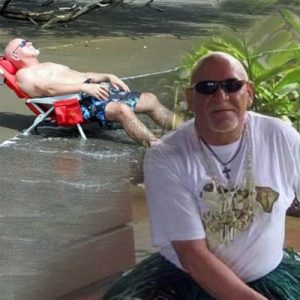 NOVAKOWSKI, David
January 1, 1970 — January 1, 1970
It is with heavy hearts that we announce the passing of our beloved Husband, Dad and Grandpa, David Novakowski on February 17, 2020 at the young age of 64.
David was born February 10, 1956 in Vernon BC. He attended St. James Elementary, moved on to Fulton Jr. High, and then graduated from VSS in 1974. It was there that he met his high school sweetheart to later become his wife the love his life, Zena. David and Zena were married September 10, 1977 and were able to celebrate 42 ½ years of love. During this time, they would welcome two beautiful daughters: Lisa and Jenny.
David worked with his dad at NOCA Dairy  delivering milk, and later drive milk tankers picking up milk from local dairy farms. From there his career took him to work for TOLKO Industries starting as a forklift operator to later become a divisional shipping manager contributing a total of 39 years to the company; David retired from TOLKO in 2016.
David had a few passions in life. He was a loyal fan through thick and thin to the Toronto Maple Leafs, Toronto Blue Jays, and the Miami Dolphins. He also loved to collect diecast cars, loved automobiles, gardening and travel.  He was easy to please. His true place of happiness was Maui. Here he would take his family for vacations and would continue to go with Zena every other year to make memories and call it his second home.
It is in Maui, his paradise, that he is now lounging in his beach chair, waves caressing his feet, and Aloha Juice in hand that he is free of pain and is finally at peace.
David is survived by his wife Zena; daughters Lisa (Eric), and Jenny (Tom); and grandson Lincoln.
The family would like to take this opportunity to thank the nurses at the cancer clinic at Vernon Jubilee Hospital and the palliative nurses from Interior Health and Kelowna Hospice whom he touched with his positive attitude and infectious smile.
Cremation has taken place, and a celebration of life will be held at a later date.
The family also requests in lieu of flowers, that donations be made to BC Cancer Foundation, www.bccancer.bc.ca and the Kelowna Hospice, hospicehousekelowna.com.
If you wish to send a condolence, post photos or share a memory, please scroll down the page to the area called "Condolences".