We Remember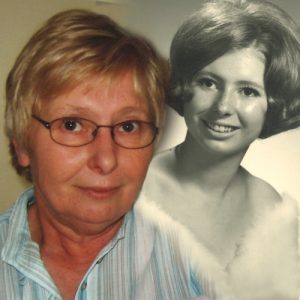 OLSON, Linda
—
1952-2021
With deep sorrow and much love, we mourn the passing of Linda Olson, of Kelowna, BC, on June 1, 2021, at the age of 68 years.
Linda will be warmly remembered by her loving companion, Brian Olson; children Trent Olson (Melanie Huska), Jaime (Christian) Guay, and Erin Olson; grandchildren Raiden, Abby, Linnea, and Teagan; sister Pat Jones; and brother Tom Naylor. She was predeceased by her parents James and Wilma Naylor; and brother Roderick Naylor.
Linda was born in Banff, Alberta in 1952, and spent her early childhood in Kananaskis in the Rocky Mountains. She moved with her family to Kelowna in 1965, where she attended Kelowna Secondary School. She married Brian and raised her three children while also advancing her career at the Hudson's Bay Company to become a department manager.
Family was very important to Linda, and she was engaged and involved with anything that interested her three children and four grandchildren. She always encouraged and supported anything they wanted to do and whoever they wanted to become. She loved learning about her family history, and took a memorable trip to Ireland in 2015, reconnecting with her relatives there and experiencing the land and culture of her ancestors.
Nature and the outdoors were always a big part of Linda's life, and she was an avid camper and kayaker. She fell in love with the Pacific Ocean, particularly with the Gulf Islands, making almost annual trips to the coast to camp, kayak, and collect interesting rocks and bits of driftwood.
She loved animals, and most of all bunnies. She had several pet rabbits over the years, many of which she rescued from the streets of Kelowna. Apart from the bunnies she kept as pets, she was involved in an effort to save wild rabbits from being euthanized by the city's animal control, relocating them to a safe habitat outside the city.
Linda created a warm, comfortable home that reflected her distinctive personality, yet was always open and inviting for family and guests. Her garden was given just as much attention, filled with plants and details that created a peaceful space. She always had a creative project on the go, whether it was painting a picture, decoratively framing some reeds she collected on a walk, completely renovating a kitchen or redoing hardwood floors. She was comfortable using almost any tool, whether a paintbrush, power drill, or table saw.
A Celebration of Linda's life will be held to honour Linda, however due to the current pandemic restrictions it will be by invitation only. The family would like to invite all who want to pay their respects to join by Livestream on Friday, August 27, 2021, at 2:00 PM PDT (see below). A recording will be made available to view shortly thereafter.  
Memorial donations may be made in Linda's name to the BC SPCA, spca.bc.ca.
If you wish to send a condolence, post photos, or share a memory, please scroll down the page to the area called "Condolences".
Service
Friday, August 27, 2021