We Remember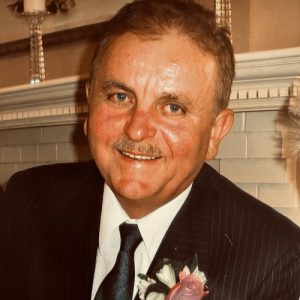 PAWLOWSKI, Eugeniusz
October 14, 1955 — September 24, 2020
Eugeniusz Pawlowski passed away on September 24, 2020 at age 64. He leaves behind his daughters Ilona Pawlowski and Annette (Simon) Spence; son Adam Gajowiak (Stacie Richardson); grandchild Charlie Gajowiak; and many extend family members.
Eugeniusz/Geniek was born to Marianna and Hipolit Pawlowski on October 14, 1955 in Dominikowice, Poland. He immigrated to Winnipeg, MB in the mid 1980s and spent the last 28 years in the Okanagan. Having worked in the trade for over 40 years, he was a talented masonry who took pride in his accomplishments. Geniek was the hardest working man that anyone has ever seen.
On December 20, 1994 his heart became full when his daughter, Ilona Anna, was born. Ilona will always be his everything. Geniek loved deeply and unconditionally; family was everything to him, and he would never hesitate helping anyone out. Geniek had two stepchildren, Annette and Adam, who he adored and loved as his own; they were proud to call him Dad. Geniek, being the youngest of 8 siblings, also had many nieces, nephews, and extended family. He was very close to his brothers and sisters, whom he shared a lot of fond memories with. They will deeply miss him and his trips back home.
Geniek was a huge Canucks fan and we all looked forward to his commentary every time they took the ice. At the sound of the last buzzer, without skipping a beat, he would always conclude with "the game is over".
The family plans on bringing Geniek home to Poland in the near future, to be laid to rest next to his mother and father. A small family gathering in Canada will be planned at a date to be determined. If you wish to send a condolence, post photos, or share a memory please scroll down the page to the area called "Condolences".
Dad,
We love you, may you rest in peace. God be with you. Na zawsze pozostanie w naszej pamięci.