We Remember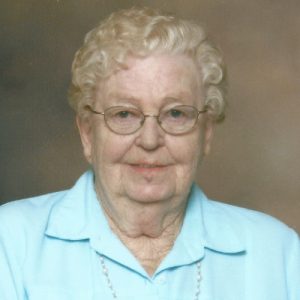 PEPPLE, B. Elaine
August 9, 1932 — October 9, 2022
It is with sadness that we announce that Bertha "Elaine" Pepple, age 90, passed away peacefully at Hospice House in Kelowna, BC on October 9, 2022, with her family by her side.
Elaine was born on August 9, 1932, to Carman & Laura Patterson in Carman, Manitoba. She grew up in  Manitoba, in Roland and Brandon. She went to Business College in Winnipeg, MB and had several secretarial jobs; in 1987, she retired from Saskatchewan Social Services.
On May 18, 1963, in Regina, SK, Elaine married Mervyn Lloyd Pepple, and they raised their two children in Yorkton, SK. Mervyn passed away in 1998, and Elaine moved to Kelowna, BC in 2000 to be closer to her daughter and grandchildren. She was very active in her grandchildren's lives. She made many friends and connections in Kelowna and was active and independent; she was involved in Bingo, Respiratory Rehab, and Kelowna Respiratory Club.
Most of all, she valued being around the people she loved and keeping in touch with family who lived far away. Elaine loved her family and friends, as much as we all loved her. We will miss her, and her hugs and kisses, dearly. Heaven gained an angel, and she will be forever in our hearts.
Elaine is survived by her children, grandchildren, and great-grandchildren: Kathy (Al) McKay and their children Justin, Amanda (Jeff), Jeremy, and Amy (Spencer); and Gordon Pepple (Deidra) and their children Robin, Drayton, Deidre, Azzy, Navi, Sophie, Jorja, and Lane, and several grandchildren. She is also survived by her brother Blake Patterson and sister-in-law Arleen (Denis) Webster; numerous nephews and nieces; and extended family.
Elaine was predeceased by her husband Mervyn Pepple (d. 1998); her daughter Elaine, who died in infancy; and grandchildren Braden Bull and Kelly Moskuta Jr.; and also her parents, Carman & Laura Patterson; mother- and father-in-law, August & Lydia Pepple; her siblings and their partners: Thelma & Raymond Fields, Gladys & Herbert Wagar, Hazel & Dick Balfour, Dorothy Patterson, and Lorraine Patterson; sister- & brother-in-law Eldine & John Van Beers; brother-in-law Harry Pepple; nephew Craig Fields; great-nephew Mark Booker; as well as many beloved friends over the years.
We wish to thank many people who cared for Elaine: Dr. Luigi Pavan; Dr. Stephanie Leung; Dr. Andreas Kluftinger; KGH Hospitalists; Allied Health and ICU, 3W and 4B Nursing staff at KGH; Respiratory Therapists in KGH and community; West Kelowna Community Care staff; and staff at Hospice House in Kelowna.
Donations in Elaine's name can be made to your charity of choice, Central Okanagan Hospice House, or to some of her favourite charities: BC Cancer, BC lung Association, Heart and Stroke Foundation of Canada, and Kelowna Gospel Mission.
A Memorial Service to celebrate Elaine's life will be held on SATURDAY, NOVEMBER 12, 2022, at 4:00 pm (PST), at Springfield Funeral Home, 2020 Springfield Road, Kelowna, BC. If you are unable to attend in person, please join the family online by Livestream at the time of the service (see below), a recording will be made available to view shortly thereafter.
If you wish to send a condolence, post photos, or share a memory, please scroll down the page to the area called "Condolences".
Service
SATURDAY, NOVEMBER 12, 2022, at 4:00 pm (PST)
Location
Springfield Funeral Home, 2020 Springfield Road, Kelowna, BC
Share with Others:
Service Information
Service Details
The service for PEPPLE, B. Elaine is scheduled for SATURDAY, NOVEMBER 12, 2022, at 4:00 pm (PST). Below you will find the map for the service location and the contact information should you have any questions.