We Remember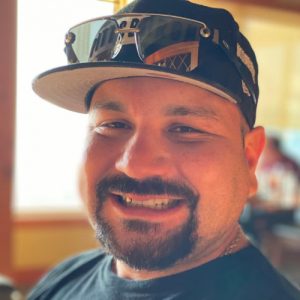 PEREUX, Justin Hubert
—
Justin Pereux passed away in Kelowna, BC on Thursday, December 30, 2021 at the age of 39.
Justin is survived by his parents, Guy M. Pereux and Valerie Courchene; his nephew Kadin Martin Pereux; his uncles & aunts: Joyce Pepin, Audrey (David) Henderson, Velma (Brian) Fontaine, Theresa (Irvin) Sayer, Penny Courchene, Tracy (Larry) Guimond, Raymond (Janet) Pereux, Rene (Jane) Pereux, Alain (Margaret) Pereux; and many cousins. Sadly, he was  predecessse by his big brother Guy J.; his grandparents, Alphonse & Dora Courchene, and Alain & Yolanda Pereux; his uncle Hubert Pereux, aunt Laura & uncle Brian Chikowski, aunt Shirley & uncle Gerald Morgan, and Guy LaFrance. He will be missed by his girlfriend Miranda Salisbury.
Justin was born in Winnipeg, MB and moved to Winfield, BC in 1985. He graduated from KSS high school in Kelowna. He was loved by a great many and had a very large circle of friends. His generosity and kindness was very evident in the way he always helped  looked after people. He loved life to the fullest and participated in numerous activities. Justin loved fishing, hockey, baseball, snowboarding, golfing, soccer, and was a huge Montreal Canadiens fan.  Justin love life and people. He's likely shooting a puck around with Guy J. in heaven. His mom remembers how he would fondly call her "MOMMA" and she called him  her "SONshine", his bigger than life presence, and his bear hugs, as well as his infectious laugh and his teddy bear eyes.
I'm going to miss our many times together and our frequent texting back and forth. I will miss you and love you forever, DAD.
A Livestream of the Viewing, where a few words will be spoken about Justin,  will take place today, Thursday, January 13, 2022, at 2:00 pm PST (see below).
A private Celebration of Life will be held to honour Justin.
If you wish to send a condolence, post photos, or share a memory, please scroll down the page to the area called "Condolences".
LIVESTREAM:
Visitation
Thursday, January 13, 2022, at 2:00 pm PST
LIVESTREAM