We Remember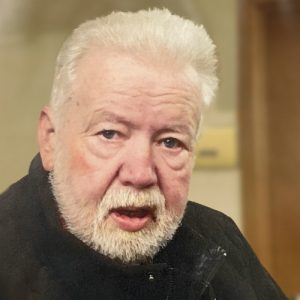 RATH, Rodney
December 7, 1950 — April 11, 2021
It is with great sorrow and heavy hearts that the family announces the passing of Rodney Rath on Sunday, April 11, 2021.  Rodney quietly slipped away while holding his mother's hand, Lila Rath (100 years old), with his oldest sister, Marjorie, nearby.  Rodney was born December 7, 1950.  Rodney was predeceased by his father Alfred Rath (d. 1989) and great-great-nephew Lynden Phoenix Parker Beger (d. 2019).  Rodney was the youngest brother to Marjorie (Otto) Beger, Shirley (Wayne) Gillard, and Arnold (Brenda) Rath. Rodney was uncle to 7 nieces and nephews, 13 great-nieces- and nephews and 16 great-great-nieces- and nephews with two more arriving this year.  Rodney has one surviving uncle, Edwin Rath of Stoney Plain Alberta (101 years old).
Rodney's Family:
Doug & Lorna Beger and family: Bradley & Nathalie Beger – Merrick and Lynden; Lynsie & Nik Zimmer – Lukas and baby brother to be; and Ashley & Troy Strobel – Alexa, Ava, and Kyran.
Debbie & John Harford and family: Christopher Harford – Zealand; and Kristina & Bayan Pourmokhtari – Alonzo.
Greg & Colleen Beger.
Leslie Beger.
Kelly & Brenda Gillard and family: Kara & Ian McMillon – Keegan and Aria; Candace & Alex Gerk – Abagail and Emilia; Caylie & Norm Mathers – Cassius and Kelly; and Brett & Emma Gillard – Lalia.
Terry & Renee Gillard and family: Kaitlyn, Natashia, and Dillon.
Lorie & Darren Morcome and family: Carol & Bear McPherson – Hudson; Colin & Toni McCormick – imminent baby to be; and Tye Morcome.
Rodney grew up living on orchards in the Rutland East Kelowna area.  He loved being out in the orchards with his Dad and crew.  He would always say "spreading manure was more fun than going to school".  As soon as Rod got off the school bus he was out with his Dad on the machinery.
Rod started working for Sun-Rype Products Ltd. when he was 16 years old and had a 45-year career with the company, operating every piece of equipment and driving forklift for 18 years.  Rod was so proud to be part of Sun-Rype Products Ltd. and the Teamster Union.
Rod's favourite pastime was spending the early hours of the morning at the old Husky Truck Stop, and then Tim Hortons and Blenz where he would enjoy his morning coffee and breakfast while socializing with many of his coffee friends.
We love you Rod.  Rest in Peace.
A private family funeral service will take place Monday, April 19, 2021.  In lieu of flowers, donations to Kelowna General Hospital Foundation would be greatly appreciated.
If you wish to send a condolence, post photos, or share a memory please scroll down the page to the area called "Condolences".