We Remember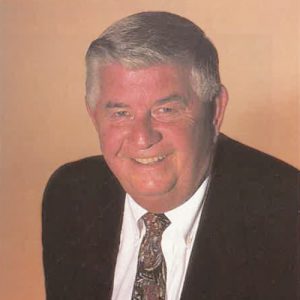 REA, Glen
—
April 19, 1937 – April 13, 2021
Glen Rea, 83, of Kelowna, BC, passed away peacefully on April 13th. He slipped away comforted by his family and the incredible staff at KGH. Just like he had dealt with all experiences in his life, Glen managed his illness with strength & humour.
Glen is survived by his loving wife of 64 years, Patricia, his daughters Brenda, Sandy (Tim), & Jaime (Justin), grandchildren Matthew (Kymberly), Katie (Ashley), Charlie, and Oliver, and great grandchildren Austyn, Carter, Mason, and Natalie. He is also survived by his brothers Gordon and Everett, and his sister Wendy.
Glen was very close with all of his siblings, and he and his brother Ev were affectionately known as the "book ends"!
Glen was born in Kamloops in 1937, moved to Kelowna in 1940, and within a few years moved to Ocean Falls, Vancouver, and then Burnaby. He returned to Kelowna permanently in 1961.
Glen was a true salesman at heart & it was at this time in 1961 that he and his father Tommy opened an insurance office for Aetna Canada in downtown Kelowna. In 1970 they moved this office to the Capri Tower and Aetna eventually sold the interior of BC and the Yukon business to Capri Insurance and the other 50% to Glen. Since then it was full steam ahead with Capri Insurance and his job being in the development and sales of Group Health Benefits. Capri Insurance was a true family affair and Glen was not only accompanied by his brother Ev, but over the years his sister, daughter, nieces and nephews, plus many other family members in the Okanagan offices. Glen always lit up a room with his incredible energy and charisma, and was genuinely loved by the many colleagues he met throughout the years. His career was something he loved and was extremely passionate about.
In his spare time, Glen could always be found at the Kelowna Golf and Country Club where he was a member for over 40 years. Glen was an avid sports fan and loved watching, playing and talking about all sports! Over the years he enjoyed racquet ball back in the days of the Four Seasons Racquet Club, skiing at Big White Ski Hill, softball, gardening, and riding his bike. Glen was a devoted fan and season ticket holder of the Kelowna Rockets hockey team for many years and was often referred to as "Coach Rea"!
For many, Glen will be most remembered by his annual Santa appearances at Christmas parties and the homes of friends and family. This tradition was one very close to his heart and represented a huge part of his true character…..jolly and generous!
Of all of his accomplishments, he was most proud of his family. Pat (aka Patsy and the Big Boomer), Brenda, Sandy, and Jaime were always his top priority, as well as his grandchildren and great grandchildren. He would never miss an opportunity to help and provide support for the ones he loved.
Glen was one of a kind and his generous and boisterous spirit will be missed by all who knew him.
A private burial service will be held for family at the Kelowna cemetery. The family is looking forward to a larger future celebration of his life when Covid restrictions allow.
If you wish to send a condolence, post photos, or share a memory please scroll down the page to the area called "Condolences".